Estimated read time: 2-3 minutes
This archived news story is available only for your personal, non-commercial use. Information in the story may be outdated or superseded by additional information. Reading or replaying the story in its archived form does not constitute a republication of the story.
LOGAN -- Science fiction has taken another big leap into the real world. A man from Logan who lost his hand in a car accident almost nine years ago is now the first Utah patient to get the latest new-generation bionic hand.
Valerio Callisiya turned in his older-model artificial hand for what is called the "iLimb." The fingers are individually powered and move independently, controlled by the muscles in his forearm.
"It's amazing," Callisiya said. "It's getting close to assimilating the real hand. I can control all the fingers."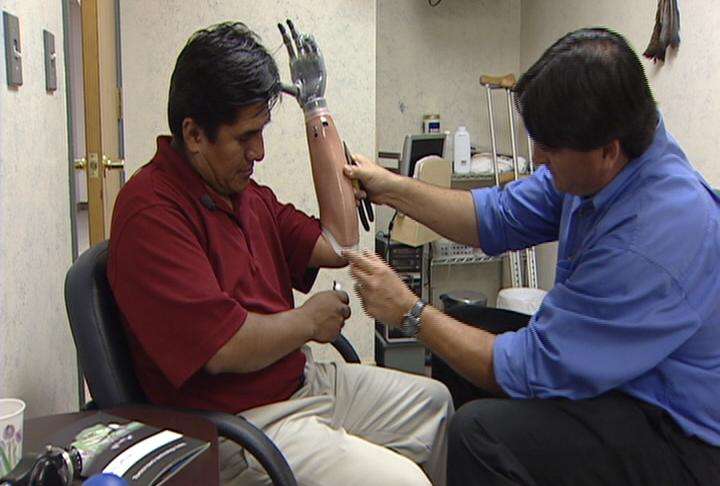 Callisiya can hold a ball, pick up and drink a cup of water, point with one finger and a lot more.
Fit Well in Salt Lake City customized the iLimb to meet Callisiya's own specifications.
"Once the patient decides where they want to stop opening or closing the fingers, they can adjust that grip strength to grasp whatever they want," explained Timothy Bachman, a certified prosthetist with Fit Well.
Callisiya eventually may get realistic synthetic skin that goes over the robotics, mimicking even more the look of a natural hand.
"Once they put on all the colored skin that matches mine, it's pretty normal. You feel normal," he said.
iLimb is only one device out of many, as numerous companies around the world polish and perfect their electronics and machinery to adapt more and more the human way.
As remarkable as Callisiya's hand is right now, it's going to get better and more human-like, so eventually the mesh between human and machine will become very natural.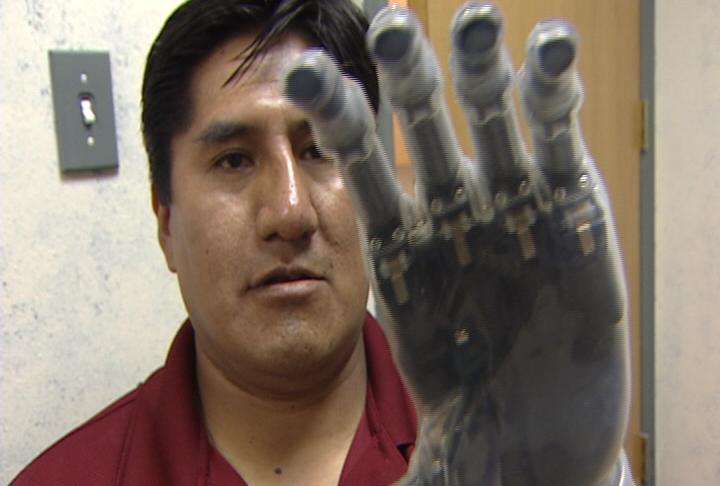 Remember the classic fictional scene in Star Wars where Luke Skywalker gets the ultimate bionic hand? According to Bachman, that's not science fiction anymore.
"Companies are developing control schemes that will allow patients to do just that," Bachman said.
"The force is strong with this one," Callisiya joked.
The new hand may not be space-bound yet, but for now Callisiya says it will do nicely at home, at work and most especially when he goes dancing again.
"The grip on this one is more gentle, and I'm ready to go and dance now," Callisiya said.
The iLimb hand is also powered by new small, long-lasting lithium-ion polymer batteries. Since they're void of memory issues, these batteries can be charged over and over again.
E-mail: eyeates@ksl.com
×
Most recent Utah stories