Estimated read time: 2-3 minutes
This archived news story is available only for your personal, non-commercial use. Information in the story may be outdated or superseded by additional information. Reading or replaying the story in its archived form does not constitute a republication of the story.
PROMONTORY -- A mechanical failure forced a NASA contractor on Thursday to call off the first test firing of the main part of NASA's powerful new moon rocket.
Alliant Techsystems Inc. (ATK) called off the rocket burn in northern Utah with just 20 seconds left on the countdown clock. Operators cited failure of a power unit that drives hydraulic tilt controls for the rocket's nozzle. The rocket was anchored to the ground in a horizontal position for the test.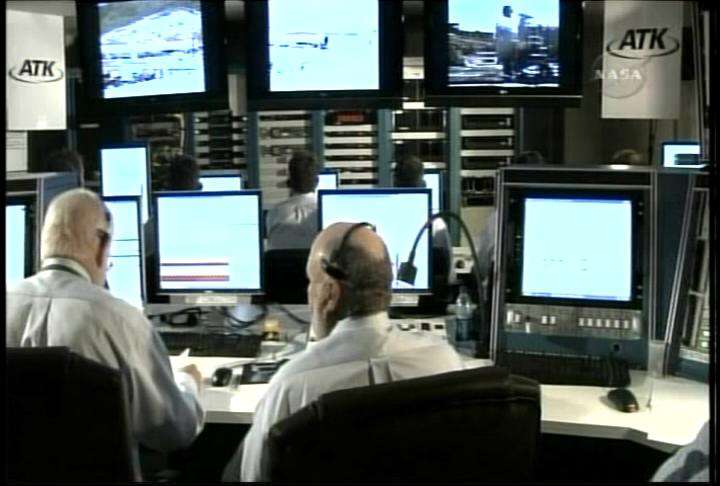 It was a setback for a carefully staged event that drew thousands of onlookers.
Debi Russell came from Colorado to watch. "Actually I'm very disappointed because I have wanted to come and see one for quite a few years. This is the first time I've been here," she said.
A student, Blake Boren, came from Oregon. He too was disappointed. "A little bit," he said. "I was really looking forward to seeing the test, but things like this happen, I suppose."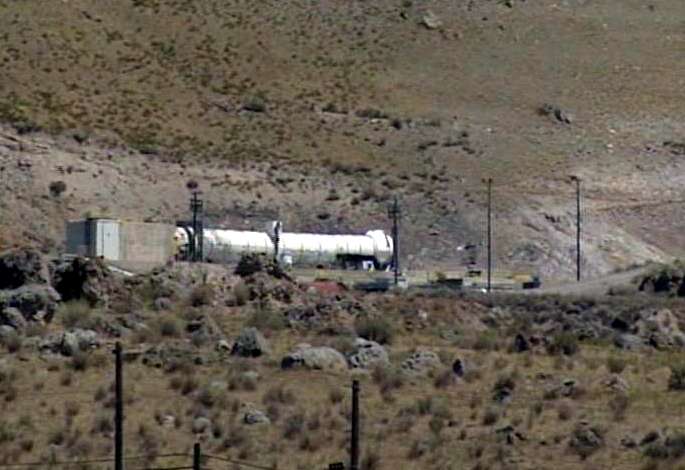 This was to be the very first test of the Ares 1 first stage rocket motor, designed and built by Utah's ATK. The Ares 1 launch vehicle will look nothing like the space shuttle. It's nearly twice as tall, and much narrower. But lessons learned from the shuttle program have been incorporated into this project.
Fred Brasfield, director of the Ares 1 first stage program said, "Two hundred plus motors have flown on the space shuttle program. We changed what is inside these steel cases in terms of geometry to accommodate a different mission profile, a different vehicle."
The Ares project has been in the design and development stages for nearly four years, and 1,500 people have worked on the project. ATK and NASA officials are anxious to conduct this first test because it will provide the first bit of data on how the new design is working and determine whether any changes are needed.
The test has not been rescheduled and now ATK says it will not happen before Tuesday. When the test does take place, the rocket will burn for two minutes, producing 3.5 million pounds of thrust. That's more powerful than shuttle engines.
Jeff Ashby, vice president of business development for ATK said, "It's a very big step. It's the first of seven, about one a year until we start flying humans on this thing."
ATK hoped the routine test would prove the performance of a new program for space exploration that, like the test rocket, may not fly because of NASA budget problems.
There was no indication anything was wrong with the rocket itself, which packs 1 million pounds of chemical propellant, enough to boost a 321-foot-long vehicle 190,000 feet into the atmosphere.
------
Story compiled with information from Keith McCord and The Associated Press.
×
Related stories
Most recent Utah stories