Estimated read time: 3-4 minutes

This archived news story is available only for your personal, non-commercial use. Information in the story may be outdated or superseded by additional information. Reading or replaying the story in its archived form does not constitute a republication of the story.

SALT LAKE CITY -- Utah's Amber Alert system was tested Wednesday morning to make sure all the technology used in broadcasting the alerts is working.

The system is tested twice a year. Paul Murphy, who is Utah's coordinator for the Amber Alert system, says he'd rather find any bugs in the system now than when it's for real.

**Did you know…**

• AMBER Alert helped save over 443 children nationwide • Over 90% have occurred since October 2002

- In 2001, only two children were recovered - In 2006, 69 children were recovered

• All 50 states now have AMBER Alert plans

"In the past, we've had these tests where we've realized the technology wasn't working in the way it was supposed to be, and so this gives us a chance to stop, pause, reflect and see what we can do better," Murphy said. Utah has a great track record when it comes to Amber Alert success. Utah's first Amber Alert was for Elizabeth Smart in June of 2002. She was found nine months later with her captures in Sandy.

To date, there have been 28 Amber Alerts for 33 children. Of those 33 children, 26 were returned safely, three died, and four are still unknown.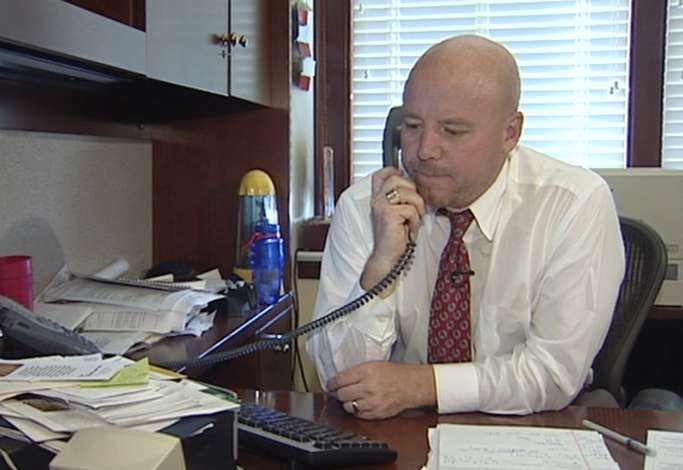 One successful case happened in December of 2005 when Box Elder County issued an Amber Alert for two missing brothers. They were found the next day in the southern Utah city of Ivins when a person who had heard the Amber Alert noticed the license plate on a car investigators were looking for.

This past January, a trucker in St. George heard an Amber Alert for a 14-year-old Ogden girl on the radio and realized the car detectives were looking for was in front of him on Interstate 15.

"Really, it comes down to one person in the right place to find a child, and we see it happening again and again," Murphy said.

Three of the four children whose whereabouts are still unknown one Amber Alert.

In September of last year, police believe Israel Hernandez took his three children from their West Valley home and went to Mexico. No one has heard from him or 6-year-old Alicia Hernandez, 4-year-old Pablo Hernandez and 3-year-old Xiomara Hernandez since.

**What is… an AMBER Alert?**![](http://media.bonnint.net/slc/1384/138411/13841182.jpg)

The Amber Alert Program is a voluntary partnership between law-enforcement agencies, broadcasters, transportation agencies and the wireless industry to activate an urgent bulletin in the most serious child-abduction cases. The goal is to instantly galvanize the entire community to assist in the search for and the safe recovery of the child. The program was originally named for Amber Hagerman, a 9-year-old child who was abducted and murdered in Arlington, Texas in 1996.

"Our fear is, those three children are still missing, they're still in Mexico. They're still with a parent that a court has said is not the proper parent for them to be with," Murphy said.

Cases like that one will be addressed when Murphy attends an Amber Alert conference in San Diego next month.

Mexican states have shown an interest in creating an Amber Alert system. Murphy says Baja California is the first to get one going.

"By cooperating and making contacts with Mexican authorities, we hope that when a child goes to Mexico, that's not going to be a safe haven, that the perpetrator will be caught and the child will be returned safely," Murphy said.

Murphy believes it will be a way to make Utah's Amber Alert system even better.

"We want them to know we have the resources to bring that child back," he said.

E-mail: acabrero@ksl.com

×
Related links
Most recent Utah stories