Estimated read time: 2-3 minutes
This archived news story is available only for your personal, non-commercial use. Information in the story may be outdated or superseded by additional information. Reading or replaying the story in its archived form does not constitute a republication of the story.
Whit Johnson ReportingSilver Brown, Found the Baby: "To the parents or the mom of the child, there's always hope. There's always hope for everything. Miracles do happen."
A shocking discovery in a West Valley Church -- an abandoned baby left in a hallway and the parents nowhere to be found. The baby boy, only five days old, is now in the care of Child and Family Services. People celebrating a birthday party at an LDS church found the infant abandoned in the hallway.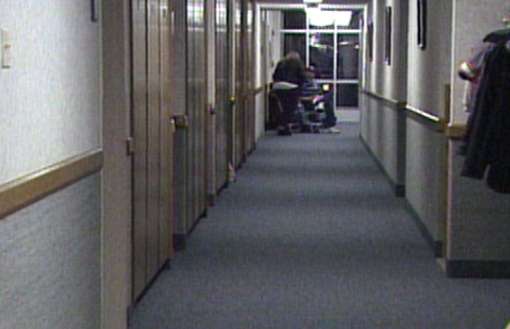 Police are hoping to find the parents or whoever left a newborn baby boy at this church tonight. Right now they're happy the child is alive, but they want to know what led to his abandonment.
It started as a large family birthday party at an LDS church and ended with a baby boy on his way to a new home.
Silver Brown, Found Baby: "My son and another little boy, a little nephew, they saw a little baby down the opposite end of the chapel."
Trooper Silver Brown of the Utah Highway Patrol was among the guests. When the baby was found he immediately called dispatch for help.
Silver Brown: "There was a note on the pin to the baby's blanket that was wrapped around. And on the note it basically stated, 'please somebody take my baby and take care of him.'"
The baby was left in the hallway. After an examination by firefighters they determined it was a boy, about four or five days old, and healthy.
Lt. Matt Elson, West Valley City Police Department: "We're glad that the child was brought to a place where it could be found and that the baby is in good health, but like I say we'd like to contact the people who are responsible for the child."
Police say with the traffic coming in and out of the church the baby could not have been there long. Luckily for him, he was discovered by people who cared.
Silver Brown: "I think despite what happened or how it occurred I think it was for the best. Now the baby can be placed in a family that would be willing to take care of him."
Under Utah's Safe Haven Law the parents of this baby boy could have dropped him off at a hospital without question or investigation, but because they didn't, police want to know why and they're asking for the public's help.
The baby was taken to a hospital for a medical evaluation, and from there will likely go to some sort of shelter.
×
Most recent Utah stories