This archived news story is available only for your personal, non-commercial use. Information in the story may be outdated or superseded by additional information. Reading or replaying the story in its archived form does not constitute a republication of the story.
SALT LAKE COUNTY -- Salt Lake County search and rescue teams had decided not to continue looking for a missing Salt Lake County man as of Thursday morning, but around noon, a deputy said they decided to go ahead and search after all.
Benjamin Hoecherl's family reported him missing on Tuesday, then found his vehicle at the base of Neff's Canyon in Olympus Cove Wednesday.
The Salt Lake County Sheriff's Office said the search was called off because deputies weren't sure if they had the resources to continue. The effort to find Benjamin Hoecherl is now a full-blown search.
"I don't know if there was ever an absolute decision as to whether we would continue the search and rescue effort on the mountain itself. It was really where we were going to find our resources today," explained Lt. Don Hutson, spokesman for the Salt Lake County Sheriff's Office.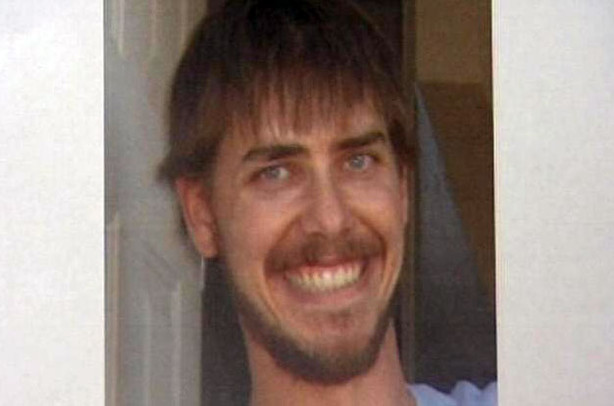 Several deputies did look for Hoecherl Wednesday night after his car was discovered at the Neff's Canyon trail head. A state helicopter also flew the area twice using its infrared capabilities, but nothing was ever found.
In addition to search and rescue teams, canyon deputies, two investigative units and detectives were also looking for Hoecherl Thursday.
The sheriff's office isn't sure how long its searchers will be on the mountain, but Hoecherl's family members say they know he's up there and want the search to continue until he's found.
"He's somewhere out there in this canyon. The officers are telling us, 'Well, maybe he parked his car here and he's in Wendover for all we know.' That's not the case. He's not that kind of person," said Talisa Black, Hoecherl's sister.
Hoecherl's father, Brian, said, "My fear is that ... he liked to climb a lot. If he was going up a base and fell down, he's probably hidden in the trees or brush. There is a lot of area to search, and he could be anywhere."
Brian says that Benjamin is the father of a 5-year-old girl and that he has a baby boy due in October. He recently got married and bought a house. Though he has been under a little bit of financial stress lately, family members say it was not enough stress that he would just disappear.
If the search goes into Friday, deputies will have to decide where to put search and rescue crews. Even though deputies don't have unlimited resources, they say they'll do everything they can in the next couple days to find Hoecherl.
The family is also in process of contacting private search and rescue groups. So far at least three Rocky Mountain Rescue dogs are in the canyon. The family says they also plan to hire a private search helicopter.
------
Story compiled with information from Anne Forester, Shara Park And Andrew Adams.
×
Photos
Related Stories