Estimated read time: 2-3 minutes
This archived news story is available only for your personal, non-commercial use. Information in the story may be outdated or superseded by additional information. Reading or replaying the story in its archived form does not constitute a republication of the story.
SALT LAKE CITY -- Doctors are trying to add some science to this week's Tour of Utah cycling event.
University of Utah dermatologist Dr. Christopher Hull, also a cyclist, hatched the idea to place UV meters, or dosimeters, on two pro cyclists - Tour de France yellow jersey winner Dave Zabriskie and Jeff Louder.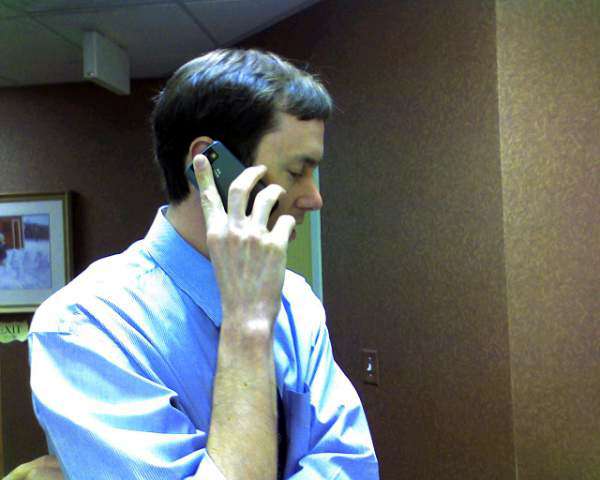 "It's a very good way to quantify what sun exposure the cyclists are getting," Hull told KSL Newsradio. "I think that'll be a helpful way for us to take our message to cyclists and other outdoor enthusiasts about what type of sun exposure they're getting."
The dosimeters are discs about the size of a quarter that researchers placed on the cyclists' helmets.
Louder said, "It's definitely always on my mind. As a professional athlete, I spend a lot of my days in the sun, a lot of time each day in the sun."
"I think it's relevant to all of Utah, because it's a population that does a lot of outdoor activities," Hull said.
Should cyclists worry about all that sun? Yes, says former competitive cyclist Gary Bywater, who can show you the large scar on his head from melanoma, the most serious kind of skin cancer. In his case it was caught early and cured.
Bywater believes it resulted from decades on the bike. "Well, exposure to those many miles that I been out racing and training, I guess it all added up," he said.
The UV dosimeter will give researchers new data about extreme sun exposure, key information for extreme cyclists, indeed all of us.
Louder said, "It's really interesting to me to wear this dosimeter and find out how much sun I'm exposing myself to on a daily basis."
Bywater said, "They need to protect themselves. If they don't, they could end up like I, and they don't want to go through what I've done."
Related:
Getting out a message of sun safety is one aim of the dosimeters and the data they yield. Another, says Hull, is using the findings to help develop daily-use UV meters for people at high risk for skin cancer. One model is currently under development that is about the size and shape of a watch.
Zabriskie and Louder hit the road Tuesday for the annual six-day, 325-mile race over Utah's mountains and desert.
Melanoma is nearly 100 percent curable, if discovered and treated early. If not, it can be fatal. The best advice is to wear protective clothing and sun screen, re-apply when necessary.
Compiled with information from Andrew Adams and John Daley.
×
Related links
Most recent Utah stories