Estimated read time: 3-4 minutes
This archived news story is available only for your personal, non-commercial use. Information in the story may be outdated or superseded by additional information. Reading or replaying the story in its archived form does not constitute a republication of the story.
AMERICAN FORK -- The former Lone Peak High School seminary principal charged with having sex with a female student several times made a brief court appearance in American Fork Tuesday morning.
Michael Pratt is charged with rape and sexual abuse of the girl and faces 21 counts in all. Pratt faces first-degree felony charges that could send him to prison for life, if convicted.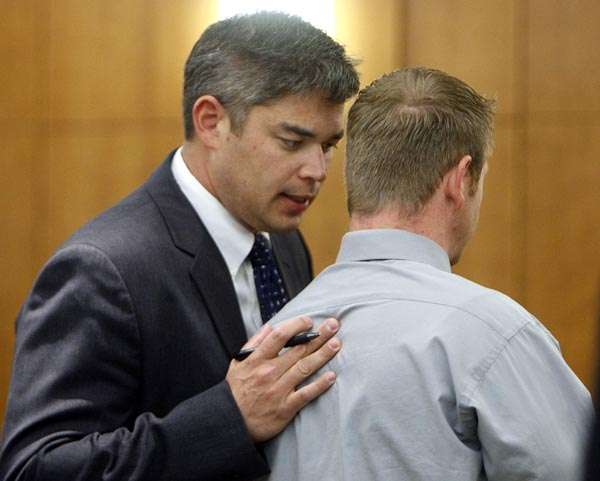 Pratt walked into the courtroom to face the 21 counts of sex abuse and greeted several people, including former students, with handshakes and even hugs.
Cameron Anderson told KSL, "We just came today to show our support for Brother Pratt because he's a good friend to us and he's been there for us in our times of need, and we just want to show our support for him."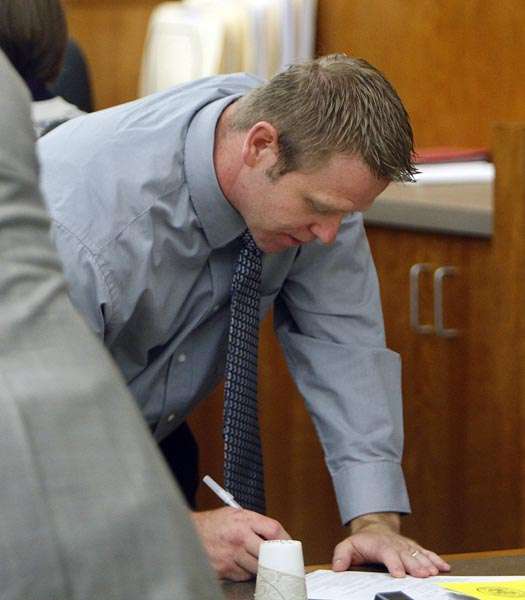 "It was nice to see him, but I know that whatever happens we will still love him because he has just been a great man and a great guy for us, and he's been a help for us," said Blake Ellis. "Whenever I needed him he was there and so since he needs us we will be here. We will be here as long as he needs us."
"He's good friends with my family and good friends with me personally," said Linnea Torriente. "He helped me with different things and he's just a good friend. He is just one of those people who makes you feel good about yourself, and I just thought it would be good to show my support."
That support continues, despite the fact Pratt was fired from his job as the principal of the LDS seminary at Lone Peak High School.
Allegations surfaced in early July, that Pratt and a then 16-year-old girl had numerous sexual encounters during May and June. Pratt also allegedly checked her out of school, so the two could be together.
The victim has now cooperated with police, who are still awaiting text messages from a subpoena to a cell phone carrier.
Investigators believe the text messages exchanged between the two detail the nature of their relationship and will substantiate the charges.
Prosecutor Julia Thomas said, "We've got some information, but part of the investigation is still ongoing right now." She says they're also continuing to conduct interviews and are looking for some additional computer data.
Pratt's defense team is saying very little right now, but is awaiting all of the evidence from prosecutors to determine how they will respond to the charges.
Defense attorney Dusty Kawai said, "We have the majority of the evidence. There is just some of the forensic evidence, such as phone conversations and text messages and that sort of thing, we don't have any of those."
During the shortened hearing, the judge also changed Pratt's bail from $20,000 cash only to $30,000 cash or bond. Friends of Pratt had previously posted the $20,000 bail. Kawai says with the bail being bondable, Pratt can post his own bail and give the previous money posted back to those who helped him.
Prosecutors expect to ask for a preliminary hearing to be set in the case when Pratt returns to court on Sept. 8. That's when the judge will decide if there is enough evidence against him for him to stand trial on the charges.
------
Composed with information from Sam Penrod and Randall Jeppesen
×
Related stories
Most recent Utah stories