Estimated read time: 2-3 minutes
This archived news story is available only for your personal, non-commercial use. Information in the story may be outdated or superseded by additional information. Reading or replaying the story in its archived form does not constitute a republication of the story.
SOUTH SALT LAKE -- Two men were held at gunpoint at in South Salt Lake Sunday night while intruders ransack their apartment near 3170 South and 230 East.
"I just hoped they would hurry up and it would be over," said Kenny Bucho, one of the residents inside the apartment.
Bucho says the home invasion happened just before midnight while he was working on his roommate's tattoo in one of the back bedrooms.
He says the five intruders came though the sliding glass door he had cracked open to allow the cool air in. He says the intruders came through the bedroom door and ordered him and his roommate to get face down on the floor.
"They told us to count to 100, and by the time we got to 90, they told us to start over," said Bucho.
While counting, Bucho says one man pointed a shotgun at them, while another man pointed a pistol. He says he could also hear three other men going though the apartment.
"They took my TV, some random stuff like a lap top, some cameras." said Bucho.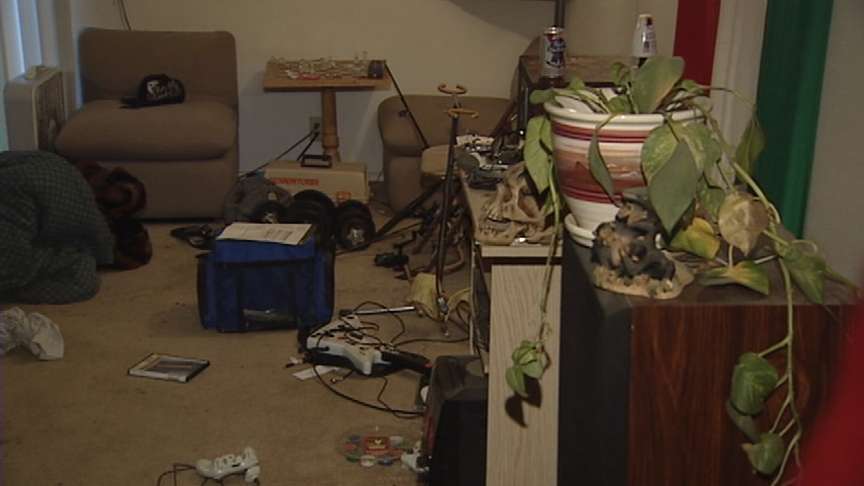 Bucho says it only took about five minutes for the intruders to go destroy his apartment, and then they left. He then called 911, but says he had very few details to give to police.
"They're claiming that they have no idea who these people are. They've never seen them before, never had any dealings with them," said Sgt. Matt Budd with the South Salt Lake Police Department.
"Between the time I saw them and the time they told us to get face down, I couldn't tell who they were at all, and they had bandanas over their faces," said Bucho.
This is the second time Bucho says he's been robbed at the apartment complex; earlier this year he says he was jumped in the parking lot.
Shaylee Cannon also lives in the complex. She says the crime has gotten out of control and it's time to leave.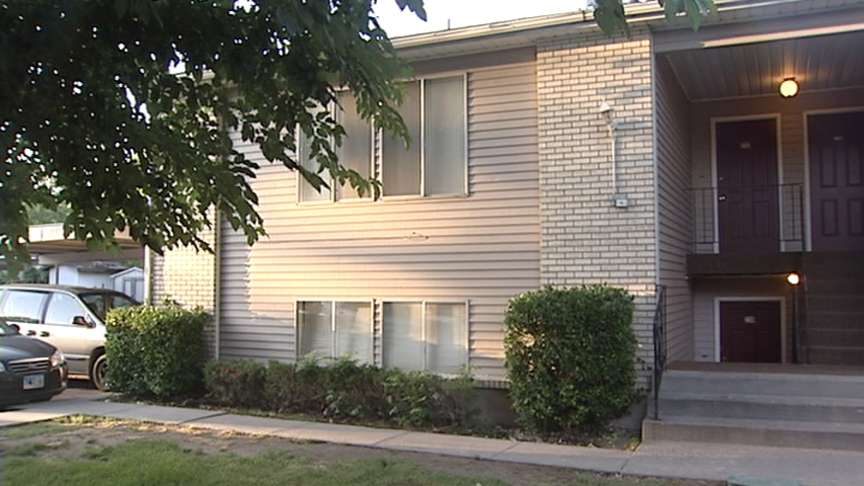 "We were giving our 30-day notice today because it's getting horrible. And when you're seeing guns all the time, you're like this is not comfortable," said Cannon.
Police investigators say they have very few details about the suspects, but they believe that they took off from the parking lot in a dark colored four-door sedan.
They say neither of the two men in the apartment was injured by the intruders.
------
Story compiled with information from Shara Park and Randall Jeppesen.
×
Most recent Utah stories