Estimated read time: 2-3 minutes
This archived news story is available only for your personal, non-commercial use. Information in the story may be outdated or superseded by additional information. Reading or replaying the story in its archived form does not constitute a republication of the story.
SALT LAKE CITY -- It's been just over a year since 7-year-old Maria Menchaca was gunned down in front of her Glendale home during a drive-by shooting. Her killer's sentencing Thursday was a relief for the neighborhood.
Maria has not been forgotten in her neighborhood; a memorial serves as a constant reminder.
"You drive by every day and see the candles and just think, you know, that was an innocent girl," said neighbor Kevan Lafrance.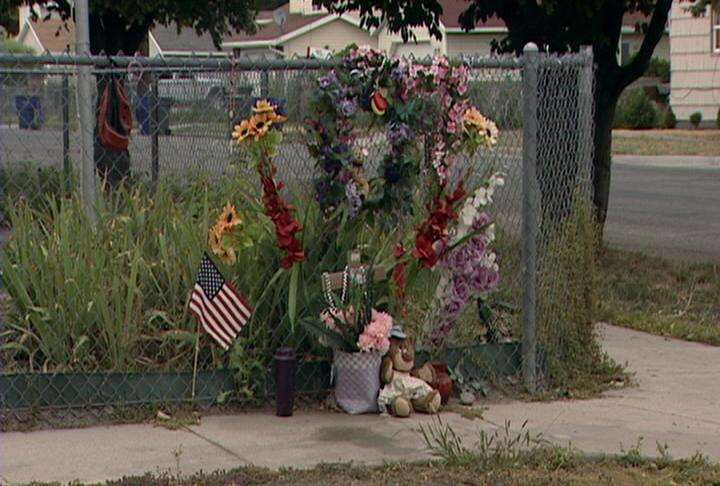 Lafrance lives a few houses down from the Menchacas. He doesn't know the family, but was outside last July when Gabriel Alvarez fired a shot meant for a rival gang member but hit Maria instead.
Lafrance says since Maria's death, things have changed; neighbors began talking to each other.
"For the most part, I think we really feel connected much more than we did before," he said.
The neighborhood even had its first block party last summer and plans to make it an annual event.
"I, myself, and a lot of my neighbors feel safe still. We still feel like these are our homes and we're fine here," Lafrance said.
Related:
"We're making changes down here. Our neighborhood's getting better," said Salt Lake City Councilman Van Turner.
But he says it's not just the community that has rallied to make the neighborhood safer.
"A lot of it is because of the efforts of the police department. They have made some sweeps through the area. We've had the Metro Gang Unit here. They've arrested quite a few people that shouldn't have been doing things they were doing," Turner said.
In court, the Menchaca family also commented on the neighborhood. Though she didn't want to go on camera, Maria's mother talked to us through a translator.
"The hardest thing is not to have my daughter," Carmen Menchaca said.
She says the family will stay in Glendale, in the house where Maria was shot, because of all the memories they have of her there; and they will never forget her.
"We remember her at all times," Carmen Menchaca said.
Recently, Salt Lake hosted a "Night Out Against Crime" event. Hundreds of residents showed up, proving they want to take their neighborhood back.
E-mail: abutterfield@ksl.com
×
Most recent Utah stories