Estimated read time: 2-3 minutes
This archived news story is available only for your personal, non-commercial use. Information in the story may be outdated or superseded by additional information. Reading or replaying the story in its archived form does not constitute a republication of the story.
SALT LAKE CITY -- Gabriel Alvarez, 18, will spend the next 16 years to life in prison for the drive-by murder of a 7-year-old girl.
In court, the parents of 7-year-old Maria Menchaca described the pain of losing their little girl. Maria's father said she was a very loving girl and he wakes up every day hoping to see her. He didn't want this to happen to another family.
Maria's mother told the judge she wanted justice. She said everything ended for her on July 6, 2008 when her daughter was gunned down outside their home.
Related:
The judge ordered that no pictures be taken of the Maria's family or the defendant's family.
Maria's mother spoke to KSL on the condition that we only record her voice. She spoke through a translator. She said, "The hardest thing is not to have my daughter. Her siblings miss her a lot. Her daddy, myself, we'll remember her at all times. It will never be the same, even if he goes there for life, it's not going to be the same for us."
Gabriel Alvarez, who just turned 18, said he was sorry for what he did.
His attorneys said Alvarez would trade places with Maria and has talked about taking his life.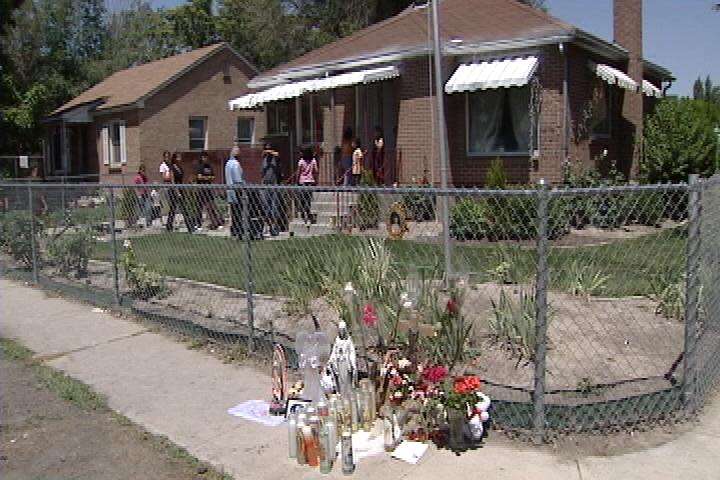 They say he did not mean to shoot the girl—-he intended to shoot her older cousin as part of a gang dispute--and he wanted them to know he did not see her when he fired the gun.
Prosecutors say the shooting was planned.
Two others are also charged in the crime. Co-defendant Mae Goodman Johnson, 17, previously pleaded guilty to manslaughter in adult court and awaits sentencing. Her next court appearance is scheduled for Oct. 23.
Frank Benavidez, 22, still faces charges of aggravated murder and obstruction of justice in the case. His next court hearing is scheduled for Sept. 25.
Maria's family still lives in same house. They say they won't leave because of the memories of their daughter.
E-mail: syi@ksl.com
×
Related stories
Most recent Utah stories