Estimated read time: 2-3 minutes
This archived news story is available only for your personal, non-commercial use. Information in the story may be outdated or superseded by additional information. Reading or replaying the story in its archived form does not constitute a republication of the story.
Sandra Yi ReportingPolice officers in Ogden shot and killed a man. It happened last night in a residential area and neighbors heard the gunfire.
Police say the suspect walked three blocks with a shotgun in hand before the shootout happened in an Ogden neighborhood.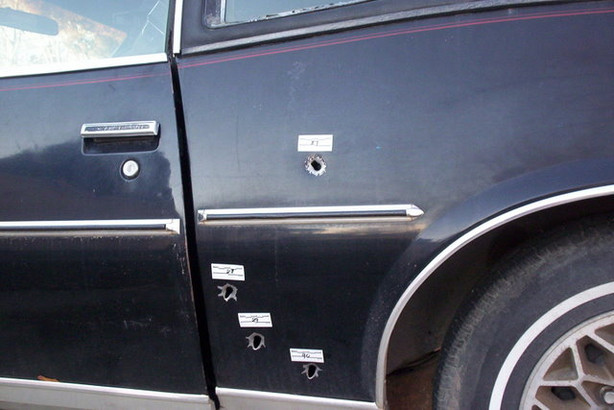 You can see four bullet holes in the car. One man who saw it all described it as a war zone.
Neighbor Sarah Powell: "We came out to see what was going on and that's when it sounded like a bunch of fireworks. Lots of booms, pops, guns."
Twenty-nine year old Jessie Turnbow was killed after a shootout with police.
Neighbor: "There was like 20 to 30 shots."
Friends say Turnbow left his apartment last night after an argument with his girlfriend. Someone called police. Officers confronted Turnbow as he walked along the 500 block of 35th Street.
Lt. Scott Conley: "Apparently when he was confronted by the officers he turned and removed the shotgun or the firearm from some clothing he had and started firing upon the officers."
Witnesses say Turnbow fired first, and at least twice.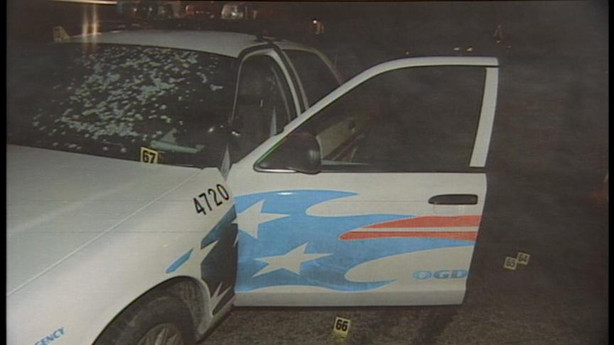 Pictures show a patrol car riddled with shotgun pellets. The officer had just gotten out of the car and used it as a shield.
Pellets also nicked Sarah Powell's new car which was parked nearly a block away.
Sarah Ppowell: "I just heard that they said, 'get down, get down.' He didn't, he didn't want to get down."
Witness: The policeman told him to drop the gun. He told him two or three times, "drop the weapon." And we could hear Jesse saying, 'shoot me, shoot me,' and that's what they did."
Court records show that Turnbow had a criminal past that includes an escape from custody.
The Weber County attorney's office and Ogden police are investigating.
In the meantime, the three police officers involved have been put on paid administrative leave.
There is a nick in a tree by the spot where Turnbow died last night. Police are awaiting toxicology results to see if drugs or alcohol were a factor.
Turnbow did have a 13-year-old son; he also had three young step-children.
Police received the first call at about 5:45 about the yesterday evening and neighbors say that fire erupted about 6:00.
×