Estimated read time: 2-3 minutes
This archived news story is available only for your personal, non-commercial use. Information in the story may be outdated or superseded by additional information. Reading or replaying the story in its archived form does not constitute a republication of the story.
If you think you have an interesting "Today's Woman" topic, you can contact Candice Madsen at cmadsen@ksl.com. SANDY -- A park in Sandy has become the place to be Saturday mornings. More than 200 people are turning out bright and early to get themselves whipped into shape by fitness guru Kathy Smith.
"I have never seen so much enthusiasm from the very young to the very old and everybody in between," said Smith.
Smith has teamed up with local fitness company NextFit to get people moving.
"What we've found is when you bring people together in a group and you create an exercise program that's fun, it's doable. Anybody of any age can do it, and you bring people and do it together, you start to get great results," she said.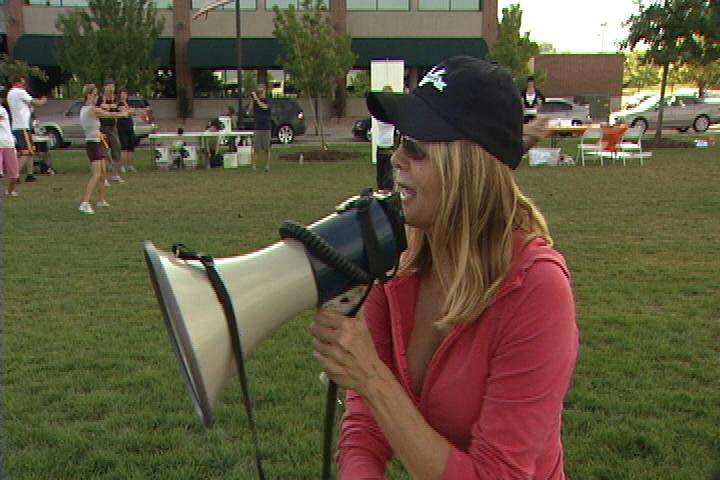 These Saturday morning workouts started three weeks ago at the Sandy City Promenade, and every week more people are showing up, including Bill Barney.
"I haven't done anything for 30 years, since I left high school, and this was the first thing to be able to have a coach in my head that I could afford," Barney said.
The workouts are part of NextFit's national campaign to kick off their KeyChain Trainer program. The KeyChain trainer connects to the Internet to give you professional, personal coaching in the palm of your hand.
"It's a downloadable, customized program where you can work out with any trainer in the country anytime," explained NextFit CEO Teri Sundh. "You've got access to the top of the top trainers, and we customize a program that's designed for you."
Everyone who completes the 12-week program with Smith will be reimbursed for all costs, including the KeyChain Trainer.
"At the end of 12 weeks we are going to see, not just a lot of weight loss, because we are going to see that, but some dedicated people who are interested in leading a healthy lifestyle," said Smith.
Smith will be leading nine more Saturday workouts . They go from 8 a.m. to 9 a.m. at the Sandy City Promenade.
×
Related links
Most recent Utah stories