Estimated read time: 3-4 minutes
This archived news story is available only for your personal, non-commercial use. Information in the story may be outdated or superseded by additional information. Reading or replaying the story in its archived form does not constitute a republication of the story.
SANDY -- A dozen Muslim foreign exchange students are just finding out they won't be coming to Utah to study this year. Their host families here are upset and don't understand why the student visas were pulled at the last minute.
Seventy-seven Muslim students should be boarding planes in 16 different Middle Eastern countries right about now. They are scheduled to arrive in Washington, D.C., Saturday for a week of orientation. But right now, those plans are in turmoil, and the host families suspect the students are pawns in a political payback.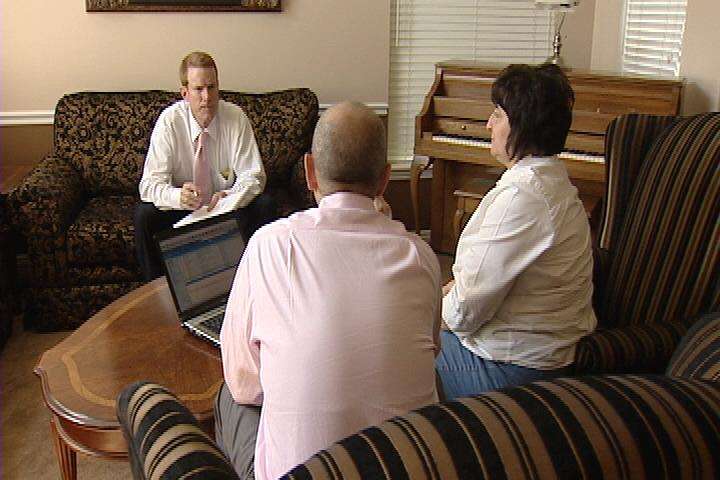 David and Allisha Politis of Sandy are expectant host parents. They eagerly await the arrival of Ahlam Al-mutawa, a bright 15-year-old from Bahrain who worked diligently to earn a foreign exchange scholarship through the Youth and Exchange Student program(YES). The young student went through eight steps of testing and vetting before she was awarded the scholarship by our State Department.
Two days ago, the Politis family found out the State Department canceled her visa along with those for other Muslim students. The family is upset and emotional.
"I've got her room ready," says Allisha Politis, as she wipes away tears. "I was really looking forward to her coming. She feels like she's already a part of our family, and she won't be able to come."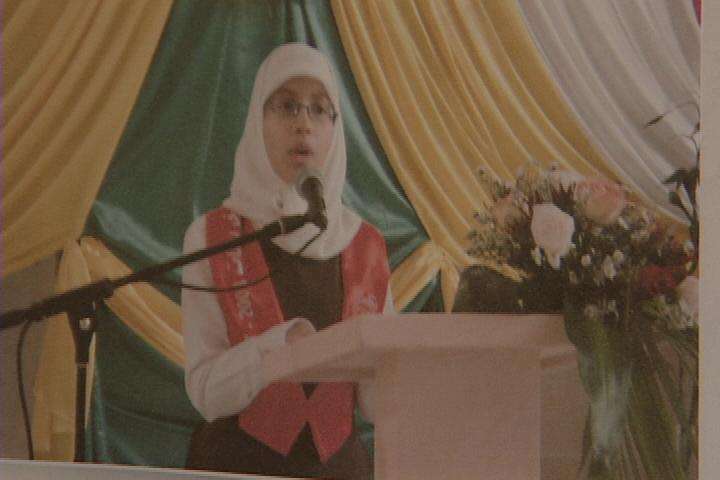 Ahlam would study at Alta High School, learn our culture and share her own. She's packed to leave Bahrain Friday night, land in Washington, D.C., Saturday and come to Utah a week later.
David Politis said, "It is heartbreaking to think this is something that's not going to happen."
David and Allisha describe Ahlam as a well-educated teen who is eager to learn more about the world and the United States. They have grown to appreciate her sense of humor as they exchanged e-mails. Ahlam wrote in her application that she also aspires to attend in the U.S.
"I think it's very courageous," Allisha says. "I just feel bad she can't come. I'm hoping they work it out so she can."
The Aspect Foundation, which places students in homes for the YES Program, ran into trouble in the spring. That could be the origin of the visa cancellation. The Aspect Foundation was penalized by the State Department when several students last year were placed in poor living conditions in Pennsylvania.
The worker responsible was fired, and the program was allowed 15 percent fewer visas this year. But, a Utah manager tells KSL this cancellation is a shock, and the group has received no answers from the State Department.
"The host families have been in tears," says Heather Christopher, West Regional Field Manager for the Aspect Foundation. "The students are contacting them, and me by Facebook, by phone, begging for this dream to still come true."
Other students in the exchange program from other parts of the world will arrive on schedule. That leads the host families to suspect the cancellations have something to do with their religion or countries of origin.
"Seventy Muslim students are having their visas pulled?" asked David. "I said, 'Something smells fishy. Something else is going on here. I don't know what it is, but something else is happening.'"
What that is, they don't know. But they hope to get some answers soon. The Middle Eastern students are losing time to get their dreams back on track.
At a time when the U.S. is trying to improve relations with Middle Eastern friends, it doesn't make sense to the host families that they would be treated this way. The Politis family is not optimistic that the students will get their visas, but they will continue to look for help from our legislators and anyone else who can help make sense of this situation.
E-mail: jboal@ksl.com
×
Most recent Utah stories