Estimated read time: 2-3 minutes
This archived news story is available only for your personal, non-commercial use. Information in the story may be outdated or superseded by additional information. Reading or replaying the story in its archived form does not constitute a republication of the story.
CAMP WILLIAMS -- The Utah National Guard has some new recruits at Camp Williams doing an important job, and they aren't paying them a penny. Instead, the deal is all you can eat.
It seems kind of funny to rely so heavily on goats.
"A lot of people would snicker, and a whole bunch of elbows jabbing each other, 'Oh yeah, the goats at Camp Williams,'" said program manager Sean Hammond.
But now Camp William's herd of goats just might get a medal of honor for wildfire prevention.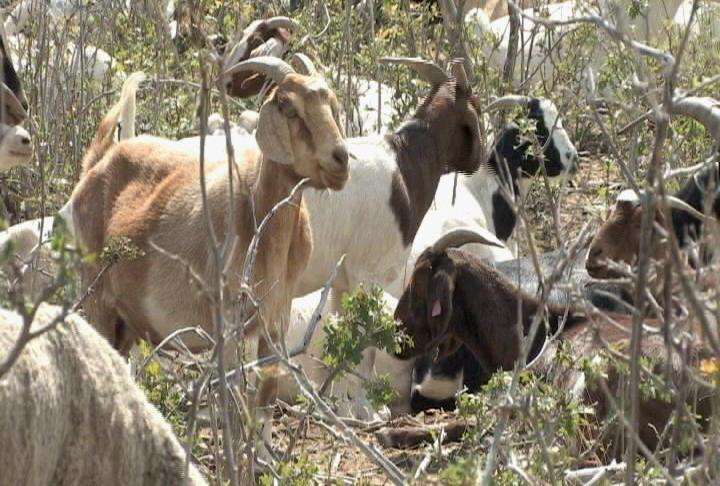 "It's some of the best money spent in our fire budget," said Camp Williams' commander, Col. Robert Dunton.
Dunton says the goats are a fraction of their annual fire budget but get the most bang for the buck.
"Because of the training we do at Camp Williams, we can't come in and treat it. We can't do back burns. We can't -- environmentally, we don't want to -- come in and sterilize the soil, so we want to be good environmental stewards, and the goats provide both," Dunton said.
In fact, just a few years ago there was a big wildfire at Camp Williams, and the fire got really close to homes just outside their property. The fire stopped where the goats mad a line.
"We had professional firefighters up there saying without the break in place, we would have lost that fire over our boundary," Dunton said.
The Herriman homes are within 600 yards of that boundary. Firefighters made two fire breaks, but the fire jumped over them until it got to the goat line.
"This, right here, has stopped the fire better than anything else we've had," Hammond said.
Camp Williams has used goats for the past 10 years, but never so many at once. This year, 1,200 goats and sheep are eating almost everything, taking away the type of brush and vegetation fires thrive on.
The goats will be in place for about another month before they're taken away. Already, Camp Williams has a spot in mind for them next year.
E-mail: acabrero@ksl.com
×
Most recent Utah stories