Estimated read time: 3-4 minutes
This archived news story is available only for your personal, non-commercial use. Information in the story may be outdated or superseded by additional information. Reading or replaying the story in its archived form does not constitute a republication of the story.
COTTONWOOD HEIGHTS -- Some residents in Cottonwood Heights are accusing the police department of being too aggressive when it comes to patrolling neighborhoods, especially at night.
Cottonwood Heights police admit they do have an aggressive strategy but say the intent is to prevent crime. It's called proactive policing.
Patrol Officer Nick Garcia explained his proactive policing role on the night shift to KSL 5 News.
"On the graveyard shift, we're definitely more proactive than reactive," Garcia said.
His job is to respond to calls, but he also spends his time looking to stop what he calls "crimes of opportunity." In many instances, that means a resident in a Cottonwood Heights neighborhood has left a garage door open in the middle of the night. If that happens, Cottonwood Heights police will let you know.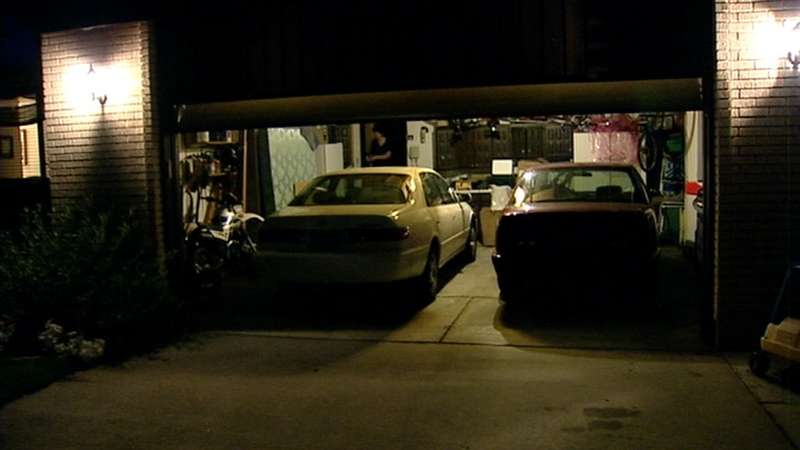 "Hi! I'm just letting you know that your garage door is open," Garcia told a homeowner he woke up at around 2 a.m.
A few minutes later, he's at another house.
"Hello, police department. Sorry to bother you so late but your garage door is open," Garcia told the homeowner.
The night we were out, each knock at the door was answered. But if those knocks by the police department go unanswered, officers will step in and shut the garage themselves.
"If we can, we'll shut the garage and leave a little placard on their door letting them know they left their garage door open," Garcia explained.
Cottonwood Heights police administrators call this "proactive policing," preventing crime before it happens. But the strategy has some on edge calling it "babysitting," "big brother," or an "invasion of privacy."
With those concerns in mind, we wanted to know how far Cottonwood Heights police would go in preventing crime before it occurs. If officers go in a garage, would they shake a front door to make sure it's locked?
Officer Beau Babka, spokesman for the Cottonwood Heights Police Department, says no.
"We'll shake doors of businesses. But as far as homes, we don't do that. We won't go that far," Babka explained.
After witnessing some residents being awakened in the middle of the night, we went back to the homes the next day to find out exactly what they thought about this policing program. Not a single one we spoke with complained.
"We always appreciate the police," homeowner Sharlene Jones told us.
Some of the residents we spoke with even said they are willing to give up part of their privacy for protection.
"I think security is definitely more important than privacy, in some cases," homeowner Chad Carter said..
But others disagree. Our KSL comment board illustrates the debate.
One poster wrote about a recent news story on the Cottonwood Heights police department's strategy: "It's an invasion of privacy to come on my property and make security decisions for me."
But Babka argues the department is simply trying to stop crime.
"We're doing this to protect people," he said. "We're doing this as a proactive service to people. There is no other ulterior motive here other than to be as proactive, to be as preventative, to protect. That's what we do."
Babka argues while other departments in the valley are reacting to crime, Cottonwood Heights is trying to prevent it.
E-mail: lprichard@ksl.com
×
Most recent Utah stories