Estimated read time: 2-3 minutes
This archived news story is available only for your personal, non-commercial use. Information in the story may be outdated or superseded by additional information. Reading or replaying the story in its archived form does not constitute a republication of the story.
LOGAN -- Consumers are grabbing food off grocery shelves peppered with added fiber. In fact, General Mills this year spent $560 million to promote its new "high fiber" products. Why the frenzy? And what kind of fiber are they talking about?
Fiber is sort of the new fad, and food researchers in this state and around the country are experimenting with their own products.
Robert Ward, who works in food and nutrition research at USU, says fiber in the diet lowers cholesterol, lowers weight and obesity rates, and serves a different population of bacteria that live in the colon.
"All these factors seem to be mediated by components of the fiber," Ward said.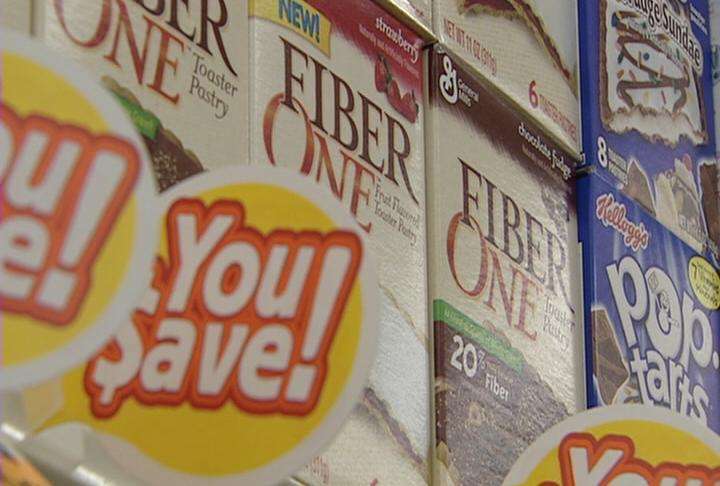 But consumers need to know the difference between dietary fiber and what is called "functional fiber" -- the components that are now being added to the products we see on grocery shelves.
Unlike fiber in whole foods like cereals and fruits, functional fibers are the chemical compounds extracted or synthesized from those foods by using bacteria or fermentation.
Inulin, as it's called, is pulled from things like chicory root. It's not only a fiber additive but may be a possible replacement for sugar as well.
Even though human enzymes cannot digest the chemical bond used in this additive, it can trigger a good bacteria in most of us that will lower the PH or acidity of the colon. That, in turn, reduces the population of harmful bacteria.
Based on many of our eating failures, researchers say it's "understandable" why functional fiber has become so popular right now.
"Fourteen grams per thousand calories, and that averages to about 38 grams for a man and, I believe, 25 grams for a woman. And we're getting less than half of that," Ward said.
He says we still get a wider and more effective variety of fiber by eating whole foods, but functional fibers can't hurt, at least based on research so far.
Some food makers are even including the bacteria that reacts to the functional fiber, especially for those who may not have that particular bacteria in their own colon. Those new products are referred to as "symbiotic" foods.
E-mail: eyeates@ksl.com
×
Most recent Utah stories