Estimated read time: 2-3 minutes
This archived news story is available only for your personal, non-commercial use. Information in the story may be outdated or superseded by additional information. Reading or replaying the story in its archived form does not constitute a republication of the story.
SOUTH JORDAN -- Family members of a young man murdered in South Jordan last weekend want the community to know he was a good person and was never affiliated with a gang.
Stephan Jon Lasiloo's aunt and uncle say they are still trying to gather information from police and family members who witnessed the shooting about why it happened. Lasiloo's father is a Zuni Indian, so they are all preparing for a traditional burial on the reservation in New Mexico.
Stephan Jon Lasiloo died on the side of a South Jordan road early Saturday morning. His aunt and uncle want to clear up any misunderstandings about the kind of person he was.
Heather Shell, Lasiloo's aunt, said, "What a good young man he was, I mean, he was totally family-oriented. He was a friendly kid. He'd make friends anywhere."
He lived in Vernal but was visiting his parents for the holiday weekend with his two young children. Friday night, Lasiloo, his sister and a cousin went to two parties; the first in Midvale, then to one in South Jordan where Lasiloo argued with someone. He and his family members left on foot, a car followed them.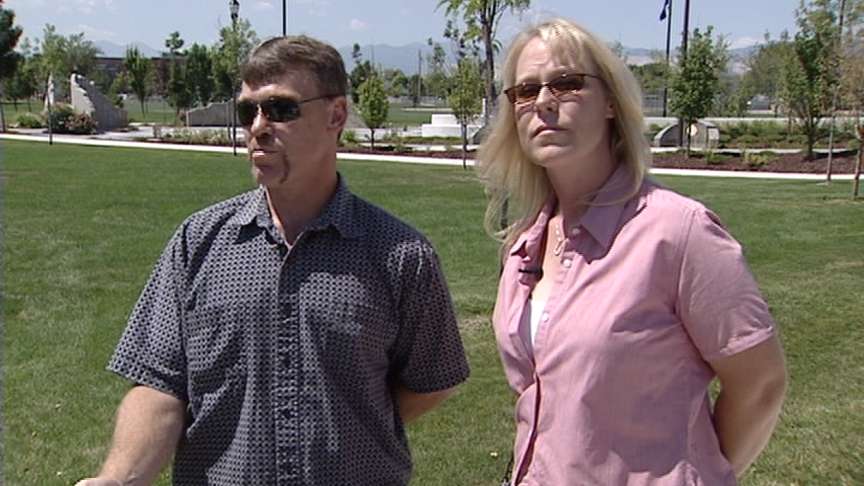 Shell said, "The other cousin tried to draw the car away from them to keep Stephan and his sister safe. It didn't work. So, Stephan tried to push his sister away. That's how close they were when it happened."
The lingering questions are: What were they arguing about and why was Stephan shot?
Boyd Frandsen, Lasiloo's uncle, said, "His cousin said the guy that shot him is the same guy that picked him up in Midvale and gave him a ride to the party, and he doesn't know why he shot him because the argument, or whatever happened at the party, that kid wasn't even involved in it."
His aunt and uncle say Stephan did have problems as a teen but was never in a gang.
"He was not affiliated with any gang. He was not a gang member," Shell said. "He realized what was going on in high school, stuff he was getting into wasn't right. So, we've got another brother and nephew, lived out in Vernal, and he decided to go out there to get away from it all and pull his life together, and he was starting to make it happen. He was doing everything that he could. He had his kids and his life turned right around."
The family leaves early tomorrow with Lasiloo's body, traveling to New Mexico for several days of Zuni tribal services to remember his life.
E-mail: cmikita@ksl.com
×
Related stories
Most recent Utah stories