Estimated read time: 3-4 minutes
This archived news story is available only for your personal, non-commercial use. Information in the story may be outdated or superseded by additional information. Reading or replaying the story in its archived form does not constitute a republication of the story.
SALT LAKE CITY -- Prosecutors have formally charged a Bluffdale man accused of shooting a member of a local neighborhood watch group with attempted murder, but his family says he wasn't trying to hurt anybody.
Forty-three-year-old Reginald Campos' relatives say they know him as a loving family man and a respectable citizen, certainly not someone who'd try to murder a man.
"We're confident and hopeful that Reggie will be vindicated and proven innocent," said Conrad Campos, Reggie's brother.
Conrad says news of the attempted murder charges came as a shock, as did the order to raise his bail to $500,000.
"I'm upset. I'm upset. There's some things about, uh ... I wish he could get out," Reggie's nephew, James Campos, said.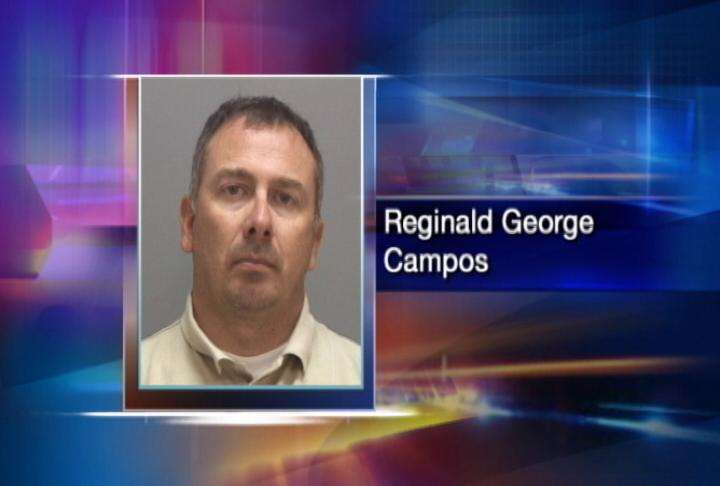 Get out of jail to see his family, that is; a family that refuses to see him as the bad guy.
"Reggie is not a villain. He's not a gun-toting, looking-for-someone-to-shoot type of person," Conrad said.
Although, that's what the Salt Lake County District Attorney's Office is accusing Reggie of doing. According to the probable cause statement, Reggie fired two shots after 36-year-old David Serbeck "placed his gun on the ground and kicked it away."
In the 911 call that night, Reggie told dispatchers he was defending himself. It's something family members believe to be true.
"He wasn't trying to hurt anybody. The situation happened and he reacted to it, and he was concerned about the man who got shot," said Reggie's brother John Campos.
"I'm sure that whatever happened was justified and there was a very good reason behind it," said James Campos, Reggie's nephew.
Reggie's attorney, Greg Skordas, is also firing back at the district attorney's charges.
"We intend to enter a not guilty plea to these charges," Skordas said. "We intend to fight these charges, and we will never enter a guilty plea to an attempted murder charge."
Skordas says only the four people who witnessed the shooting know what really transpired.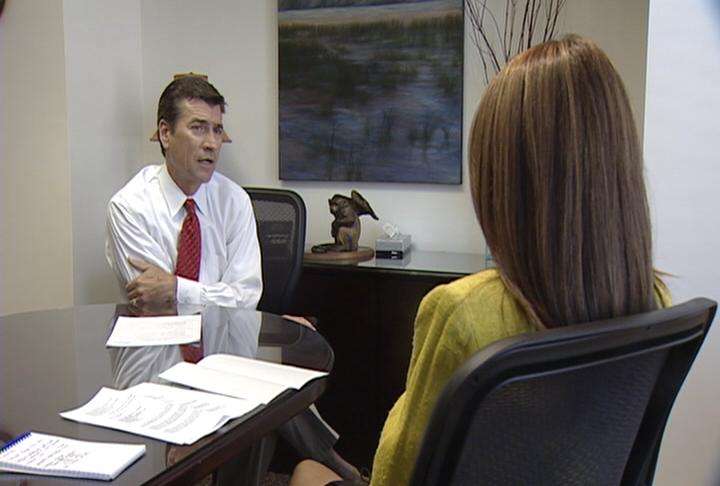 "He's obviously upset. He's concerned about his family, concerned for his daughter, concerned about the perception of this has been and the way he's been portrayed by the district attorney's office," Skordas said.
KSL spoke to the district attorney's office Monday, shortly after the charges were announced.
"We determined that there was not a reason to use deadly force in this situation. There is just simply not a justification for that shooting," said spokeswoman Alicia Cook.
Skordas says until a jury hears from witnesses, no one knows the whole story.
"The district attorney's office has made public statements about what they perceive to be fact. The bottom line is that those are not facts. Those are their opinions," Skordas said.
Skordas wouldn't comment on their legal strategy, but did say his client doesn't deserve all the scrutiny.
"He's a man who has no prior criminal history, who is by all accounts a very good family man, who is not a flight risk, who is not a danger to his community," he said.
Reggie Campos is scheduled for an initial hearing Wednesday at 9 a.m.
E-mail: ngonzales@ksl.com
×
Photos
Related stories
Most recent Utah stories