Estimated read time: 2-3 minutes
This archived news story is available only for your personal, non-commercial use. Information in the story may be outdated or superseded by additional information. Reading or replaying the story in its archived form does not constitute a republication of the story.
SALT LAKE CITY -- An early morning fire destroyed a Salt Lake City apartment building Tuesday and left dozens of people without a home. The Red Cross is reaching out to the victims of that fire.
The Red Cross is usually on the scene at these kinds of tragedies, ready to supply victims with food, clothing and a place to stay.
A Red Cross volunteer told KSL, "We will pay the difference to get you into a new place."
Sitting inside the Red Cross' downtown Salt Lake City office isn't where the Salguero family expected to be Tuesday.
Related:
After an early morning fire took down their apartment building, they couldn't think of anywhere else to go for help.
Wendy Salguero had to watch flames destroy her home. "We lost everything. Our building was the most damaged one."
This is where the Red Cross shines, helping people who can't immediately help themselves.
In the past week, the Red Cross of Utah has helped 119 families -- all of them fire victims.
A fire at an Ogden apartment complex Sunday cost the Red Cross $50,000 to help 91 people. "Typically we don't see a big run like this one in one week. It's an unusual thing," said Maxine Margaritis, the CEO of the Utah Red Cross.
What makes it especially tough for the Red Cross is that they are mandated by Congress to help families, even though they don't get any federal money.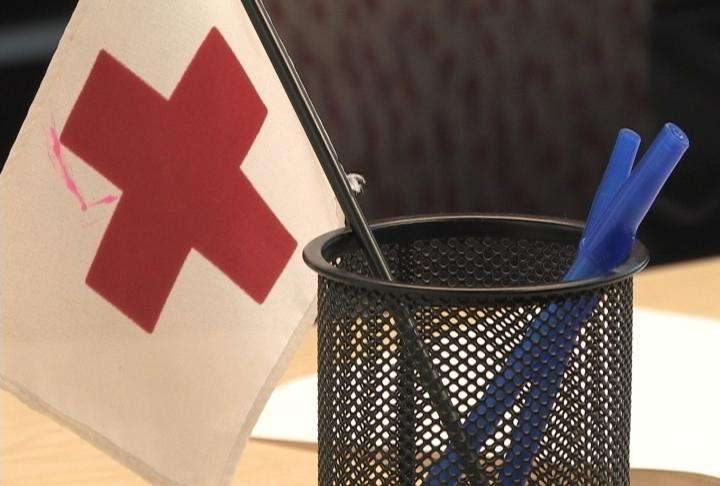 It's all based on donations and volunteers. "It gets really tough and really nerve-wracking, but what I've experienced across the country and in our state is that people are very generous. They understand when there is a crisis," said Margaritis.
That money pays for big things like food, shelter and clothing. It also helps with smaller needs, such as blankets and basic necessities.
The Red Cross also lets families know someone cares about them when it seems like all else is lost.
Margaritis said, "We want to make sure people are comforted, that they have a place to go and sleep."
The Red Cross also says the summer is when they see their biggest need for help. It's also the time when they get the least donations.
E-mail: acabrero@ksl.com
×
Related stories
Most recent Utah stories