Estimated read time: 2-3 minutes
This archived news story is available only for your personal, non-commercial use. Information in the story may be outdated or superseded by additional information. Reading or replaying the story in its archived form does not constitute a republication of the story.
OGDEN -- Ogden Police have issued citations for reckless endangerment to people who thought they had a great idea for a prank: They had fishing line pulled tight across a street, and a man on a motorcycle ran through it.
Matt Sevy was riding his bike home near 2nd Street and Monroe Boulevard Sunday morning after playing cards with friends.
"All a sudden, I started choking and couldn't draw any breath of air. I instantly hit the brakes and tried to grab what was choking me. It cut my neck," Sevy said. "It caught me completely off guard. I had no idea, I couldn't see what was chocking me. It's probably going to turn into a longtime scar."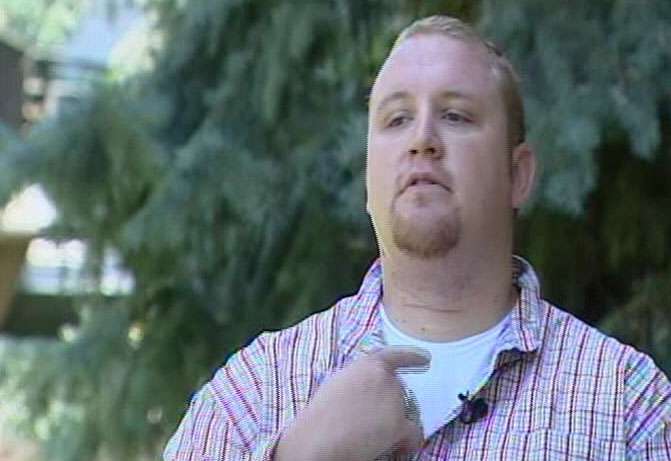 It was fishing line, pulled so tight it left a gash on his throat.
Sevy's friend was riding just behind him and saw someone hiding in the tree; the two confronted him.
"He said, 'We tried to play a prank on a friend of ours,'" Sevy said. 'I think he was waiting for something like this to happen and hoping that no one would catch him in the tree, because he was in dark clothes, in all black."
Sevy called police, and by the time they arrived five other friends had come out of the house across the street. Police cited them for reckless endangerment -- a small price to pay in Sevy's eyes.
"It could have decapitated me instantly. If they would have used piano wire or a lead wire or heavy duty fishing wire, it could have done serious damage," Sevy said.
Since the incident, Sevy's done research online and says the prank is more common than you think.
"There's pretty graphic pictures on the Internet about people who caught it across the face. If it would have been six inches higher, it would have caught my eyes. I'd probably be blind right now," Sevy said.
The people involved told police they planned on tying a sheet to the fishing line so it would like a ghost.
Police were unable to comment Monday, but officers did confirm that the incident happened.
KSL News also attempted to get a response from the accused prankster but got no answer when we knocked on the door of his house.
E-mail: ngonzales@ksl.com
×
Most recent Utah stories