Estimated read time: 4-5 minutes
This archived news story is available only for your personal, non-commercial use. Information in the story may be outdated or superseded by additional information. Reading or replaying the story in its archived form does not constitute a republication of the story.
WEST VALLEY CITY -- A 7-year-old girl from West Valley City is in a coma and her mother is in jail.
Police say 21-year-old Emperatriz Meza-Reyna took her daughter to Pioneer Valley Hospital last Thursday and said she had fallen down a flight of stairs.
The girl was flown immediately to Primary Children's Medical Center where she was taken into surgery.
"The child underwent emergency surgery to relieve brain swelling," West Valley City Police Capt. Tom McLachlan said Monday.
Doctors say the girl was either hit or slammed into something. They say she also had evidence of past abuse, police said, including bite marks, bruises and a broken clavicle in the midst of healing.
Landlord says Meza-Reyna seemed like a good person
A woman, who did not want to be identified, said she's been renting her basement near 4300 South and 4800 West to Meza-Reyna for the past six months.
The woman says Meza-Reyna stayed at the home with her children while her partner worked.
---
There is absolutely no reason to do this to a child.
–Capt. Tom McLachlan, West Valley City Police Department
---
She said, "Honestly, I can say that I've never seen the mother, or anyone else that lived in this basement, do anything to her, because if they had and I knew about it, I would have told."
She said Meza-Reyna seemed to be a good person. She said, "She even watched my kids a few times. It's just hard to know, I guess, who to trust."
Court records show Meza-Reyna has history of child abuse
This isn't the first time Meza-Reyna has been arrested for beating her daughter. Salt Lake County 3rd District Court records show this woman has a history of abuse.
KSL 5 News has learned that Meza-Reyna's 7-year-old daughter was taken out of the home, but was recently returned because authorities and counselors thought her mother's behavior would "be a benefit" to the child. Police now warn that child could now die.
In fact, court documents paint a picture of what kind of mom Meza-Reyna was to her daughter. In January of last year, Meza-Reyna was arrested for child abuse. In the probable cause statement signed on Jan. 31, 2008, a Salt Lake County sheriff's detective wrote the girl had reported her mother "hit her" and "choked and bit her" more than once.
The statement also says Meza-Reyna "had written on [the girl's] face with black marker, causing injuries" and "strangled her."
Then, Meza-Reyna pleaded guilty to two third-degree felony charges of child abuse and neglect.
The girl was taken away from her mother by the Utah Division of Child and Family Services, but then she was given back.
Are children often returned to abusive parents?
KSL News went to Duane Betournay, director of the Utah Division of Child and Family Services, to find out how many times a parent had plead guilty to two charges of felony child abuse, yet the child is let back in the home?
"I don't recall," said Betournay.
Citing privacy, Betournay wouldn't comment specifically on this case but did say DCFS isn't the only agency making decisions on whether abused children are returned to their abuser.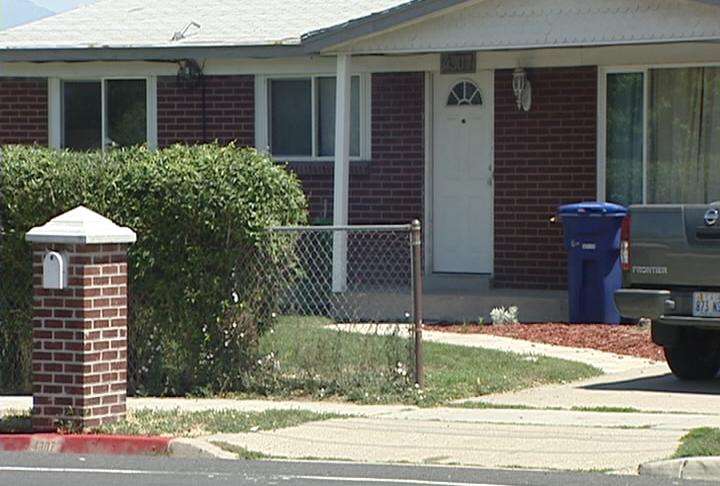 "We work with the guardian ad litem, the Attorney General's Office and the courts," he said.
At the time, the courts sent Meza-Reyna to counseling. Back in November, a therapist counseling Meza-Reyna wrote to the judge she "wanted to be reunited with her daughter."
He went on to write: "I believe that she will be able to handle this child and that her future behavior will be a benefit to the child."
Three months ago, court documents read Meza-Reyna was "doing well with DCFS." Four days ago, the 21-year-old mother was back in jail for abuse.
"In a situation like this, where a child is seriously injured, it provides us all with an opportunity to look back," Betournay said.
Future for Meza-Reyna and her children
Right now, Meza-Reyna is being held in the Salt Lake County Jail without bail, not for allegedly beating her daughter, but because she's on an immigration detainer.
Police say before Meza-Reyna beat her daughter she was to be deported to Mexico.
Meza-Reyna has two other children -- a 2-year-old and a 7-month-old -- but investigators say they do not have evidence that indicates the two have been abused. The children have been placed by DCFS with other family members.
If you suspect abuse or neglect of a child, you can call local law enforcement or DCFS at 1-800-678-9399.
------
Story compiled with information from Lori Prichard, Ben Winslow and Sandra Yi.
×
Related links
Most recent Utah stories