Estimated read time: 2-3 minutes
This archived news story is available only for your personal, non-commercial use. Information in the story may be outdated or superseded by additional information. Reading or replaying the story in its archived form does not constitute a republication of the story.
SALT LAKE CITY -- The Junior Olympic Track and Field Championships are just around the corner. Sixteen-year-old Ryan Scott recently earned the right to represent Utah in the high jump, and his goals are sky-high for gold.
Ryan Scott loves to jump. It's a love that began with an innocent bet in the third grade.
"In elementary we went over to this high school and we practiced high jump, and a kid bet me I couldn't jump over a certain height, and I did," Scott said.
That and the fact he broke his hand in baseball made a move to track an easy one. Now this junior-to-be from Skyline High School is making a big splash with USA Track and Field.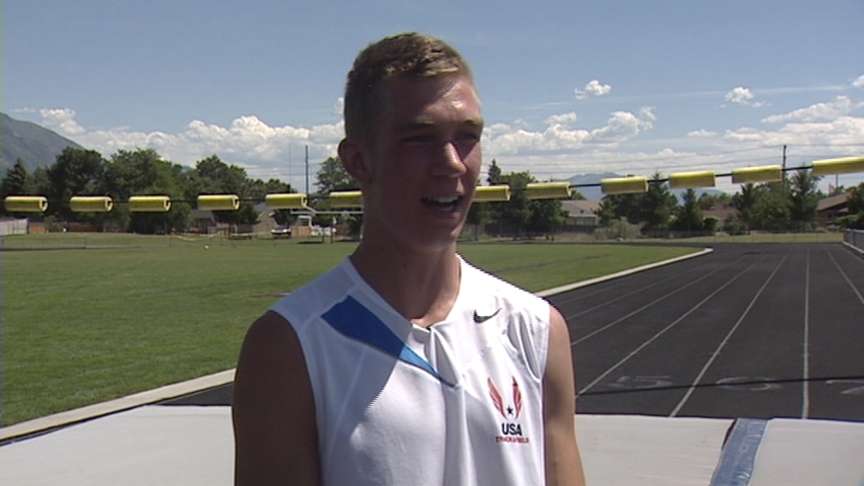 Scott said, "Yeah it's exciting. I like being on USA Track and Field 'cause you get to travel for track and it's fun."
Scott has traveled a lot lately. On July 5, he went to Detroit for the Outdoor Track and Field National Championships. While there, he jumped 6 feet 5 inches and earned the silver medal in the 15- to 16-year-old category.
One week later Scott won the Region 10 Junior Olympic High Jump. High numbers for this young man who is 6 feet 1 inch tall, and he says he's stopped growing.
"All the Olympians are really, really tall, like 6'8", 6'10." But there is a USA high jumper who's 5'10" and still holds the USA record, so you can still be short and jump," said Scott.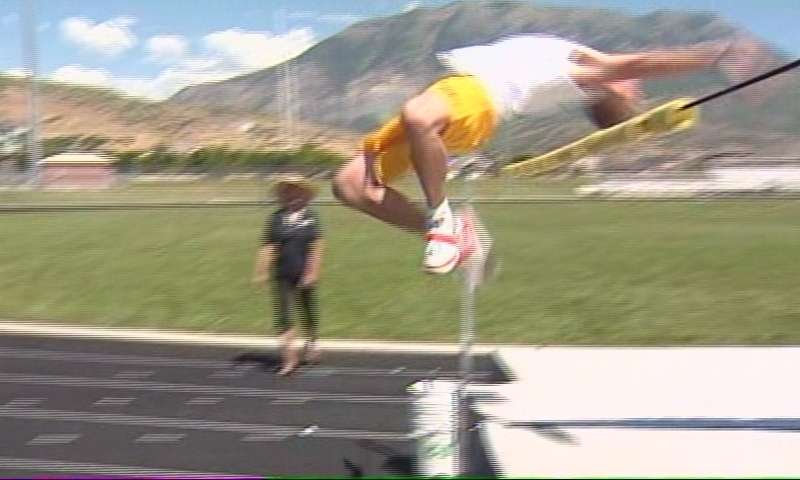 What is impressive about Ryan isn't necessarily his stats but the fact when he started the sport he approached from the right side. Because of a knee injury, however, he had to move and approach from the left.
Scott's coach is Maria Zanandrea, a two-time Olympian from Brazil and former BYU star. "He went to the other side and was very successful. As a matter of fact, I think he was pleasantly surprised he could do the other side."
Since Zanandrea became his coach, Scott went from a jump of 6 feet 2 inches in high school this past spring to 6 feet 5 inches three weeks ago. Ryan hopes to jump at least 6 feet 7 inches at the Junior Olympics Aug. 2.
"Only time will tell, but our goal next month is to approach 7 feet," Scott said.
Unlike his third-grade classmate, don't bet against him. Ryan leaves for the Junior Olympics next Wednesday. His first jump comes one week from Sunday at the University of North Carolina.
E-mail: kaiken@ksl.com
×
Most recent Utah stories