Estimated read time: 3-4 minutes
This archived news story is available only for your personal, non-commercial use. Information in the story may be outdated or superseded by additional information. Reading or replaying the story in its archived form does not constitute a republication of the story.
SALT LAKE CITY -- Michael Pollard, who was dying from a rare disease didn't have any options left in 2001, but doctors in Pittsburgh decided to try a long shot.
In a monumental five-organ transplant, the surgeons took the stomach, duodenum, small intestine, pancreas and liver from a 16-year-old Pittsburgh boy who had just died in a tragic auto accident and gave them all to Michael.
Now in 2009, for the first time here in Salt Lake City, Michael, his wife, Tammi, and his family met the parents and family of that boy named Jerryd Clutter.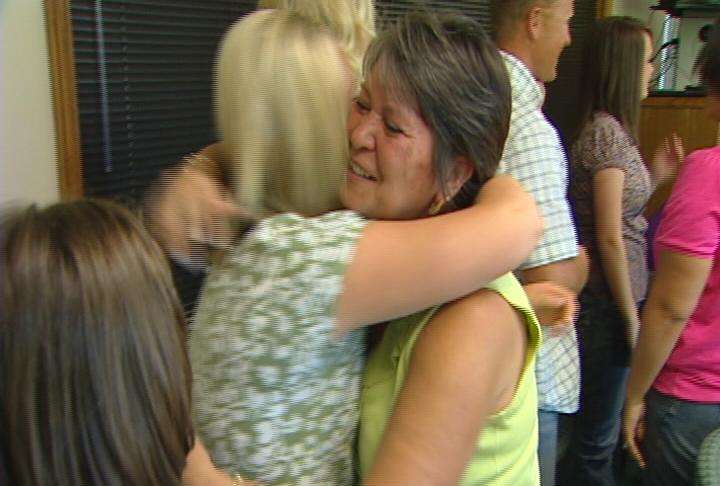 Emotion, including crying mixed with laughter, was something both families had been waiting for, for a long time.
Michael told the Clutter family, "Because of your wonderful gift, I've been able to see a lot of things happen."
And happen they have! Michael has watched his children grow, including the youngest, who was only 2 when the transplant took place.
Three of Michael's children have graduated from high school. He's seen his oldest daughter get married, and now a son soon will be, and it's not over yet.
"The transplant team didn't give me a chance to live through the first year, really. And to make it this long is truly a blessing. It's truly a miracle," Michael said.
Michael has seen a lot, but what he really wanted happened inside a room at Intermountain Donor Services: Jerry and Sandra Clutter and their family flew from Pittsburgh to Salt Lake to meet the Pollards.
Gifts to Michael included a photograph of him with an inset photo of 16-year-old Jerryd, the donor.
Sandra Clutter told the Pollards, "Jerryd will always be watching over Michael, and that's what the picture says."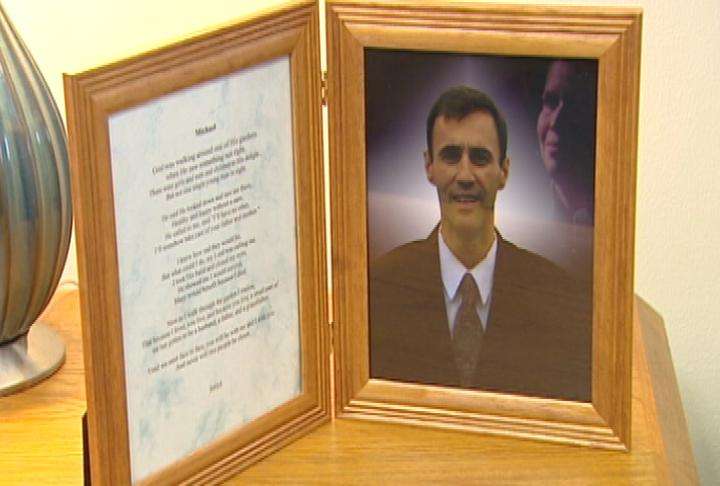 To the Clutter family, a statue of a mother with her son, symbolic of the love and sacrifice and what Jerryd now means to the Pollard family.
"I wanted them to know that I was going to be as strong as I could be to take care of that part of their son that I have," Michael said of Jerryd's parents.
"Just asking questions on what their son liked and his interests, and things he likes to eat, and putting connections together with Michael," Tammi said. She said those things made the bond even stronger.
Long before Michael got sick, before they even knew the Clutters, Tammi had a miscarriage -- a boy they planned to name Jerrod.
Coincidence, fortuitous? Call it what you like, but a "Jerryd" ended up as Michael's donor.
Jerryd's mother said, "His loss was such a big loss to us, and to know something good came of it is great!"
Jerry Clutter, Jerryd's dad, said, "This day was a glorious day for all of us, and I'm just so happy and thrilled to be here and meet Michael and his family."
There was poetry from both families. To Michael from the Clutters in behalf of Jerryd, they wrote, in part: "Until we meet face-to-face, you will be with me and I with you. And never will two people be closer."
To the Clutters, specifically Jerryd, the Pollards wrote, in part: "Their lives completely separate, but somehow their souls combine."
A connection, a bond? Everybody could feel it in that room where the two families met.
In addition to the five organs Michael got, others received Jerryd's two kidneys, a heart valve and tissue that went to another 127 people.
E-mail: eyeates@ksl.com
×
Related stories
Most recent Utah stories