Estimated read time: 2-3 minutes
This archived news story is available only for your personal, non-commercial use. Information in the story may be outdated or superseded by additional information. Reading or replaying the story in its archived form does not constitute a republication of the story.
SALT LAKE CITY -- Utah's Native American tribes are urging the governor to grant permanent protection to 250 acres of state-owned open space along the Jordan River, rather than allow it to be developed. The tribes call it "disrespectful" for Utah Transit Authority to consider building there.
The land in question is adjacent to the Jordan River in Draper, north of Bangerter Highway; it's called the Galena property.
State lawmakers voted to protect it permanently in 2000, but the state never executed a conservation easement. In recent months, UTA zeroed in on the site as a potential future Frontrunner stop with huge new development next door -- this despite the fact a 3,000-year-old Native American archaeological ruin has been found on the same location.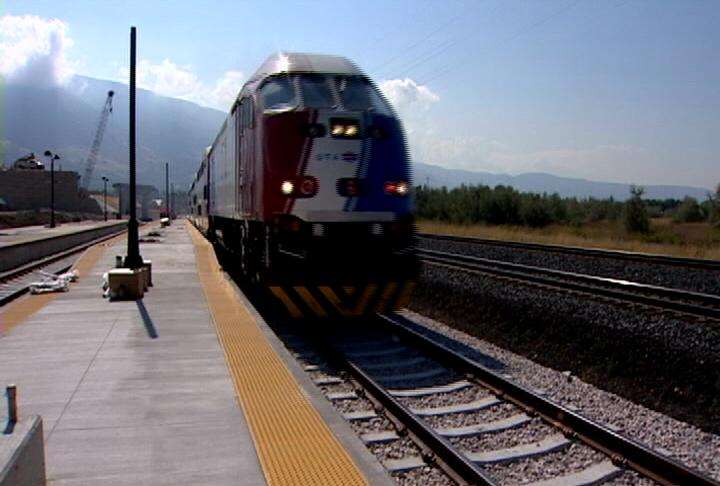 Now, Utah Indian tribes have passed resolutions individually and as a group calling on UTA to put the stop elsewhere.
"This site is considered religious, sacred grounds to Native Americans," said Rupert Steele, chairman of the Goshute tribe.
Ernest House Sr., chairman of the Ute Mountain Ute tribe, said, "It's a sacred site. Sacred sites are very important to some of the people who used to be in this area a long time ago."
UTA says no decision has yet been made, but it understands the tribes' concerns.
"UTA is very sympathetic. We want to do right by the Indian tribes and make sure that the artifacts are taken care of, and we're really looking for a good solution for everyone," said UTA spokesman Gerry Carpenter.
The tribes say they're concerned about reports of conflicts of interest involving UTA's board and worry vital history, including evidence of some of the region's earliest agriculture, could be lost.
"Are we so insignificant that we are overlooked and desecration is done to our sites?" asked Curtis Cesspooch, chairman of the Ute Tribe of the Uintah and Ouray Reservation.
Bruce Parry, chairman of the Northwestern Band of the Shoshone Nation, said, "Sign the conservation easement. Make sure that land is protected."
A spokeswoman for Lt. Gov. Gary Herbert, who is expected to take over the reins of state government from Gov. John Huntsman soon, says he wants to have a meeting with all of the stakeholders to see if they can't find a compromise.
E-mail: jdaley@ksl.com
×
Related stories
Most recent Utah stories