Estimated read time: Less than a minute
This archived news story is available only for your personal, non-commercial use. Information in the story may be outdated or superseded by additional information. Reading or replaying the story in its archived form does not constitute a republication of the story.
OGDEN -- An Ogden woman faces aggravated robbery and reckless driving charges after police say she and her boyfriend stole two pit bull puppies and then hit one of the owners with their car as they escaped.
It happened in the parking lot at 1018 Washington Blvd. on Sunday.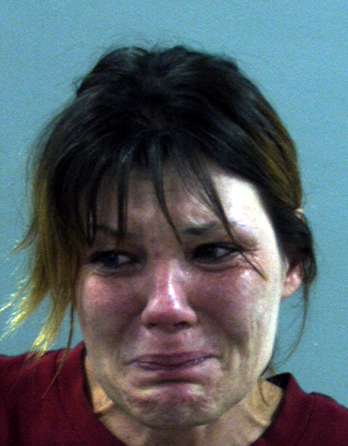 Investigators say Tonya Lee Woodin-Kriscka, 36, and her boyfriend drove up to two people they knew who were selling pit pull puppies. Officers say they took two of the puppies and tried to get away in Woodin-Kriscka's car. As they were pulling away, police say one of the dogs' owners claims to have been hit by the car. Another apparently tried to get on the hood of the car and slid off.
Woodin-Kriscka was later picked up and questioned by officers on the 1100 block of Jefferson Street. She was booked Sunday evening into the Weber County Jail.
Woodin-Kriscka claims her dog was the father of the pit bull pups, and she wanted her share of the litter. Her boyfriend is still at large.
The Standard Examiner reports Woodin-Kriscka was also booked on an outstanding warrant for prostitution.
×
Most recent Utah stories