Estimated read time: 2-3 minutes
This archived news story is available only for your personal, non-commercial use. Information in the story may be outdated or superseded by additional information. Reading or replaying the story in its archived form does not constitute a republication of the story.
UTAH COUNTY -- A roadblock in the way of a new highway being built to connect Saratoga Springs and Eagle Mountain to I-15 in Utah County has flown away. A family of hawks whose nest is right where the new road is going have flown the coop.
UDOT says the hawks really didn't slow down the project, workers just had to keep their distance from the nest until the young hawks flew away.
The hawks still appear to be in the area, as our camera caught them soaring over the construction zone, but wildlife biologists believe the birds will move on and find a new tree to live in.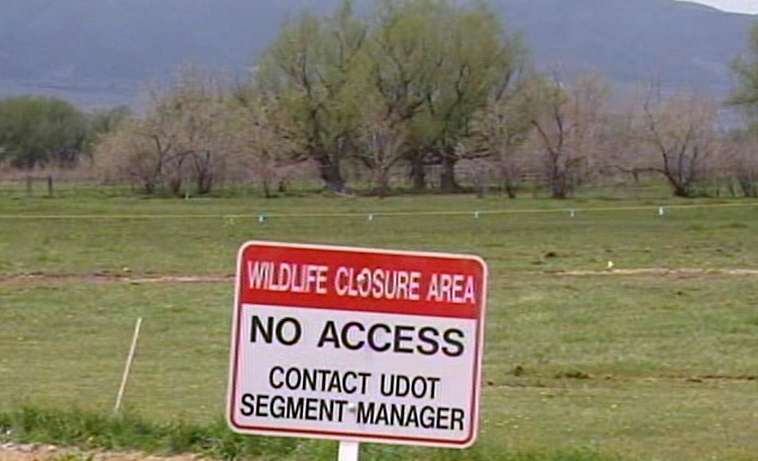 When the nest was discovered in the spring, UDOT set up a buffer zone to make sure the hawks, which are federally protected, were not disturbed by the work, going so far as to hire a bird watcher to make sure they were OK.
Within the past few days, the young hawks have taken flight, and now UDOT is moving in and will eventually cut down the tree, which will become a place for the new Pioneer Crossing highway.
UDOT spokesman Scott Thompson said, "We wanted to do our due diligence and make sure the birds had enough time to fledge their young and not impact them. In all, it didn't really slow down the project all that much, and we figured it would be mid-July when we could get back in there to be able to work. And that's pretty much where we are at this point."
UDOT initially hoped to have Pioneer Crossing open at the end of the year, but now says it will be in the spring of 2010. The delay is not from the hawks, but UDOT says is more of an issue with ground water in some areas of the highway and the fact they are still obtaining the right-of-way for the highway.
Pioneer crossing will connect to I-15 at the American Fork Main Street interchange, which is also in the process of being rebuilt. It is expected to dramatically reduce the travel time between the freeway and the fast-growing community of Saratoga Springs.
E-mail: spenrod@ksl.com
×
Related links
Related stories
Most recent Utah stories