Estimated read time: 7-8 minutes
This archived news story is available only for your personal, non-commercial use. Information in the story may be outdated or superseded by additional information. Reading or replaying the story in its archived form does not constitute a republication of the story.
After the Jazz matched Portland's offer sheet to Paul Millsap, it appears that Carlos Boozer's days in Utah may be numbered. It's clear that after 5 years in Utah that Booz is on the trading block. Rumors are flying everywhere. Boozer to the Bulls. Boozer to Miami. The drama surrounding the Boozer situation escalated last week after his appearance on a Chicago radio station on Tuesday. You can read a transcript of that interview by clicking here.
---
But we expect any player that's under contract — especially one that decided to opt in — to come and compete.
---
Here is Kevin O'Connor's response to Boozer's comments: "What I can say is if you're under contract, we're an organization that expects you come and fulfill your contract and play hard. I'm not gonna get into a he-said, she-said kind of thing. But we expect any player that's under contract — especially one that decided to opt in — to come and compete."
Carlos stated during that radio interview he expects the trade to happen very soon but comments like that by O'Connor give reason to believe that may not be the case.
What is the rush?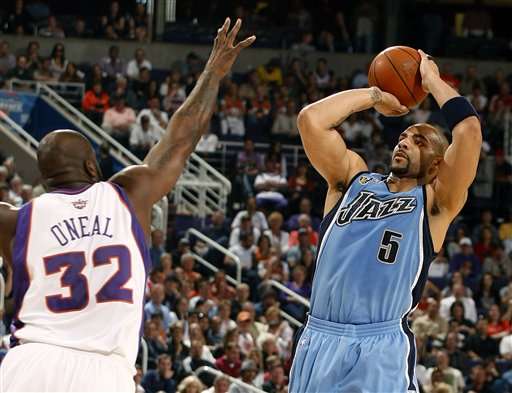 Unloading Boozer as quickly as possible serves no long term benefit to the franchise. If they can't work a trade with a team that has cap space (Portland or Oklahoma City) they would still have to take back 75 percent in salary and an inferior player. It would only save 3 or 4 million dollars and doesn't solve the luxury tax problem. Are you willing to weaken the roster and take a step back just to get Boozer out of town?

It's not a crazy idea to think that Carlos Boozer will still be a Jazzman when camp starts in October. Remember Andrei Kirilenko's trade demands in 2007? That dramatic summer made for an awkward start to training camp. But after two or three days the drama went away and Andrei is still wearing a Jazz uniform two years later.

Like it or not, the Jazz would be a better team with Carlos Boozer on the roster. The Jazz would get a two time all-star playing for a contract. Boozer would be more motivated than ever. His career is on the line next season. He is one more injury away from becoming Drew Gooden. The Jazz could deal with the initial awkwardness and then reap the benefits of an all-star year from a guy who averages 20 points and 10 rebounds when healthy. At the end of the year they let him walk and shed 12.7 million in payroll with his replacement, Paul Millsap, already in place. Combine the money saved by the expiring contracts of Carlos Boozer, Kyle Korver, and Matt Harpring then the Jazz could possibly become players in the 2010 free agent frenzy. If the team is struggling before the trade deadline then he becomes even more valuable as teams seek large expiring contracts in preparation for the free agent class of 2010.

The point being, if the Jazz do move Boozer, they have plenty of time to wait for the right deal.

Here are 5 more observations from the week in sports.

5

local college basketball stars struggle in NBA Summer Leagues. Lee Cummard, Trent Plaisted, Luke Nevill, Ryan Toolson and Gary Wilkinson all played on various summer league teams but all 5 struggled. In fact, former MWC co-player of the year Lee Cummard didn't score a single point in three games before being [cut.](http://www.ksl.com/index.php?nid=498&sid=7214545) It makes it tough to sell the Mountain West Conference as an elite basketball conference when the league's best players can't make NBA rosters. With the exception of Danny Granger and Andrew Bogut, it's hard to find a player in the history of the Mountain West Conference that has gone on to have success in the NBA.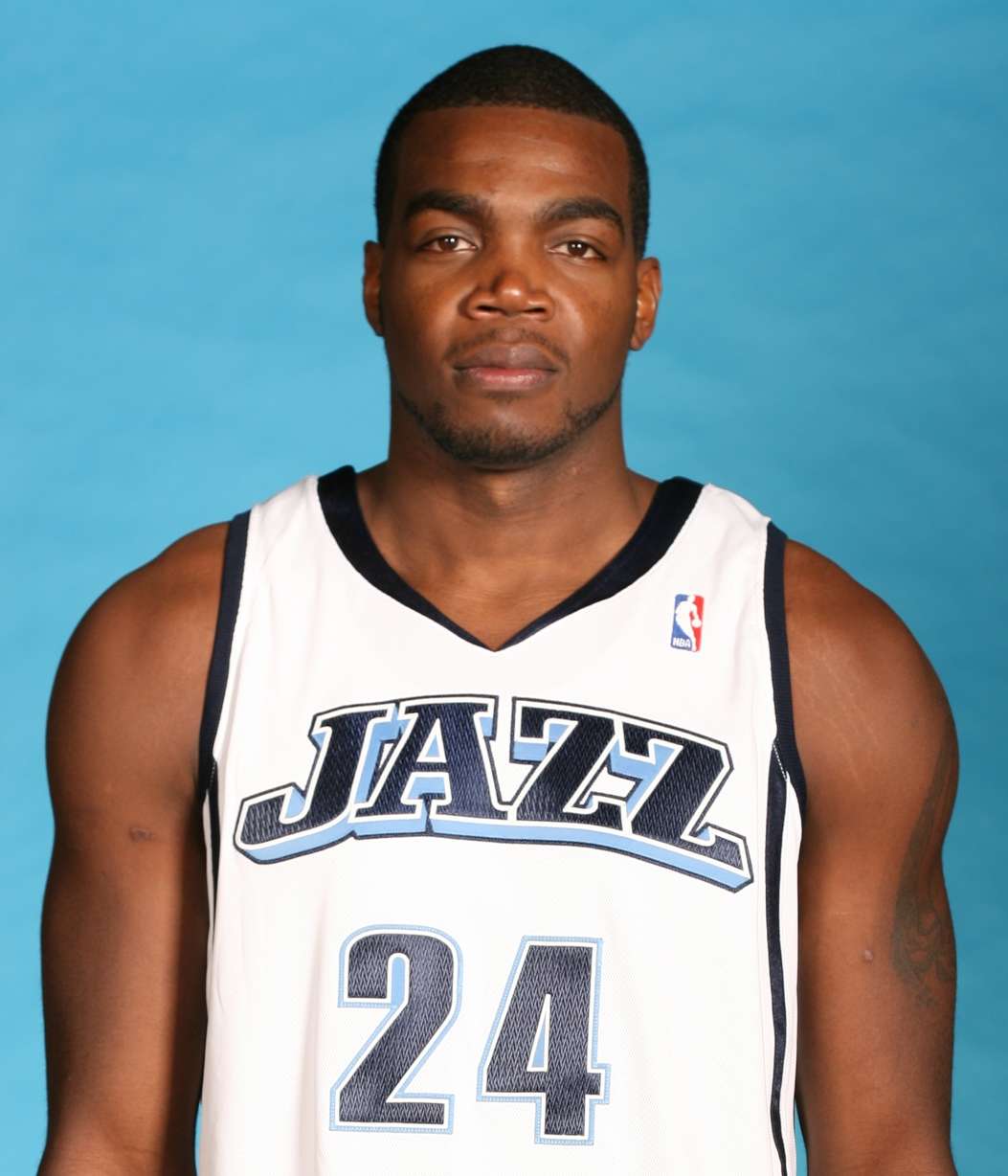 4

years and 32 million dollars for [Paul Millsap.](http://www.ksl.com/index.php?nid=148&sid=7202265) The Jazz on Friday matched Portland's offer sheet for the restricted free agent despite having to come up with 10.3 million up front. Jazz owner Greg Miller vowed back in May that the team would pay the luxury tax if it meant keeping Paul Millsap in a Jazz uniform. He backed it up on Friday. This move confirms that team management believes Paul is their power forward of the future. Now Paul must not only prove that he is worth $8 million dollars a year, but if Boozer does not return, he must prove he can be a starting power forward in this league for 82 games.

3

Real Salt Lake players were missing Saturday night during a 3-1 loss at Columbus. Beating the defending MLS Cup champs on their own pitch is challenging enough. Trying to do it without Kyle Beckerman and Will Johnson made it even more difficult. The Crew now has an 18 game unbeaten streak at home which ties the MLS record. The loss ended RSL's five game unbeaten streak. The news wasn't all bad though. RSL's Kyle Beckerman [scored an equalizer](http://www.youtube.com/watch?v=fAwucNqC2Kw&feature=related) in Team USA's 2-1 victory over Panama in the CONCACAF Gold Cup. His blast in the 49th minute was so good it was number one on SportsCenter's Top Plays. This after Beckerman, along with teammate Javier Morales, was chosen Wednesday to play in the 2009 MLS All-Star game that will take place at Rio Tinto Stadium on July 29th. No RSL players in an all-star game hosted by the franchise would have been embarrassing.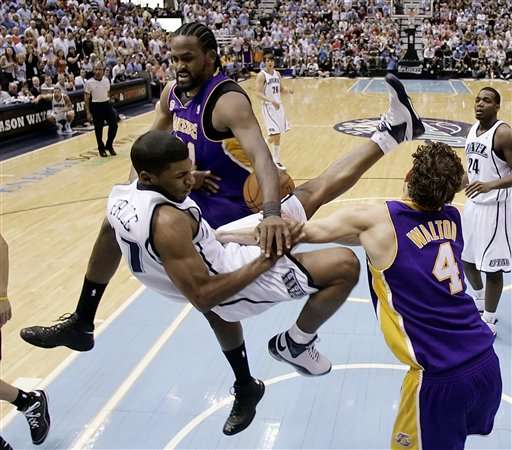 2

year contract for Ronnie Price. Jazz fans will never forget the 17 furious minutes he played in game 5 against the Lakers. We finally saw the toughness, fire, and desperation that had been missing from this team all season. Even Jerry Sloan admitted after that game that he made a mistake not giving price more playing time during the season. What you have to love even more about Ronnie is you never heard him gripe or complain about his situation. He could have criticized Jerry Sloan. He could have been insulted that they chose a point guard in the draft. And he could have left Utah this offseason for other opportunities. But instead he made the decision to return and couldn't be happier. If only more professional athletes were like Ronnie Price. What I love the most about Price is he isn't afraid to admit that he [hates the Lakers.](http://www.kjzz.com/fansports/audio/interviews/50983367.html?video=pop&t=a','video','scrollbars=yes,width=800,height=630,screenx=15,screeny=15)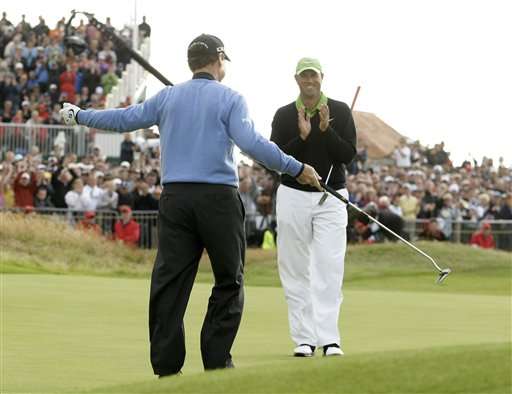 1

par putt from 8 feet is all 59 year old Tom Watson needed to become golf's oldest major champion. It would have become one of the most improbable victories in sports history. As Watson put it, "It would have been a hell of a story, wouldn't it? And it was almost. Almost. The dream almost came true." But Watson's putt came up short and after a four hole playoff, it was Stewart Cink who claimed his first major victory at the 2009 British Open. You have to feel for both guys. Cink may never get his proper due. He came back from 3 strokes back in the final round and made a birdie on the final hole to force a playoff that he dominated. He should be the hero but instead he [became the villain.](http://sports.espn.go.com/golf/britishopen09/columns/story?columnist=harig_bob&id=4336872) It's not fair. His victory should be celebrated but this will always be remembered as Watson's Open.

Video of the Week

I miss college!

Countdown to college football season: 45 days!

E-mail: jjensen@ksl.com

×
Most recent Utah stories