Estimated read time: 3-4 minutes
This archived news story is available only for your personal, non-commercial use. Information in the story may be outdated or superseded by additional information. Reading or replaying the story in its archived form does not constitute a republication of the story.
SALT LAKE CITY (AP) -- Federal officials are conducting an unusual on-the-ground review of leases auctioned by the administration of former President George Bush for energy development near wild areas and redrock national parks in Utah.
Secretary of the Interior Ken Salazar promised a "fresh look" after he summarily rescinded the 77 leases in February. His chief deputy, David Hayes, has said 30 of those could prove suitable for sale again because they are near operating natural gas wells.
Mark Stiles, supervisor of Colorado's San Juan National Forest, is in charge of a 12-member review panel traveling around Utah to inspect the 77 parcels. Members include Bureau of Land Management specialists in air quality, wilderness and landscapes from outside Utah.
The team includes a National Park Service geologist and the superintendent of Colorado's Great Sand Dunes National Park.
The tour started Thursday and is expected to last through next week.
"They're looking intensively at all aspects of this issue and putting in some long hours," BLM spokeswoman Celia Boddington said.
The December sale of the lease parcels -- and Salazar's decision to rescind them and return bidders' money -- provoked a big uproar from Utah to Washington, D.C.
At the outset, the National Park Service protested, saying it wasn't given customary notice of the auction list in time to file any objections. Wilderness groups sued to block the award of the leases. Weeks later, Salazar scrapped them. That provoked another lawsuit from winning bidders including Denver-based Questar Exploration & Production Co.
The Dec. 19 auction was troubled from the start when a college student grabbed a bidder's paddle to run up prices and take parcels between Arches and Canyonlands national parks for safekeeping.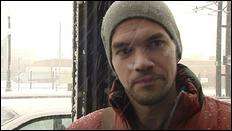 Tim DeChristopher, who acknowledged he didn't have $1.7 million to pay for his leases, faces a trial in September on felony counts of interfering with and making false representations at a government auction. He has pleaded not guilty.
Utah's Republican politicians, meanwhile, condemned Salazar's decision to revoke the leases, with Sen. Bob Bennett delaying confirmation of Salazar's chief deputy for weeks. Once confirmed, Hayes headed to Utah for an initial reconnaissance, later filing a report criticizing the haste in awarding the drilling parcels close to Arches, Canyonlands and Dinosaur National Monument.
The Independent Petroleum Association of Mountain States reacted on Wednesday to that June report with a point-by-point rebuttal.
The trade group argued the Park Service registered few or no objections as the BLM labored for seven years to adopt land-use plans that authorized the leasing of parcels close to parks.
Other parcels among the 77 auctioned were near artifact-rich Nine Mile Canyon and along the high cliffs of whitewater sections of the wild Green River. But the petroleum group said energy development can be traced back around Nine Mile Canyon as long ago as 1951.
The association also disputes that the BLM was legally obligated to assess drilling emissions that could spoil views from national parks.
Salazar has made frequent stops in Utah to assure critics that he was committed to determining which of the 77 parcels might be suitable for energy development.
He told a gathering of Western governors last month in Park City that "I've come to Utah more than any other state" and quipped that he must be popular here.
----
(Copyright 2009 by The Associated Press. All Rights Reserved.)
×
Related links
Related stories
Most recent Utah stories