Estimated read time: 2-3 minutes
This archived news story is available only for your personal, non-commercial use. Information in the story may be outdated or superseded by additional information. Reading or replaying the story in its archived form does not constitute a republication of the story.
OREM -- Joseph Zvirzdin was born four months ago. He was five weeks premature and near death from pneumonia and an E. coli infection.
"The outlook was very bleak," said Joseph's father, Daniel Zvirzdin,
With him fighting to breathe, doctors at Timpanogos Regional Hospital in Orem used a neonatal hypothermic cooling technology to lower the Joseph's body temperature 4 degrees Celsius to save his brain function as they tried to save him.
Dr. Martin Lee, ICU director at Timpanogos Regional Hospital, explained the technology.
"Its primary use is to preserve neurological function," Lee said.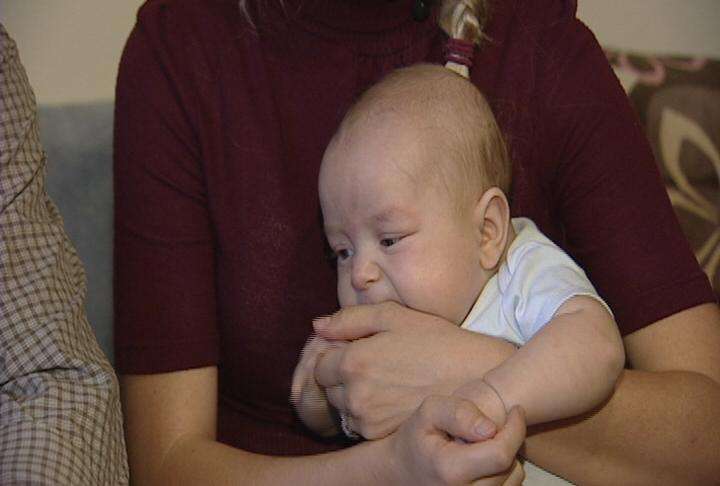 Battling potential brain damage, cold water was set at an exact temperature and run through a tiny blanket, putting Joseph in what Lee calls a "suspended animation."
"It allows the body's cells to slow down to a point where they don't need much oxygen or blood flow to survive," Lee explained.
Hospital administrators say this was the first time in Utah County a hypothermic cooling system was used on an infant. Normally, it's used on adult cardiac patients.
"It's starting to be used in other fields," Lee said.
Joseph's father is thankful the technology was used to preserve his son's brain function.
"It's really clear that our doctor knew what he was doing," Daniel said.
Joseph began fighting his infection, and after 72 hours in the hypothermic cooling system his body temperature was then brought back up to normal.
Joseph's mother, Elise Zvirzdin, said, "He just kept taking steps forward. We're just really blessed at how really fast his recovery was."
Today, his parents say he's exactly as he should be. And doctors say, so far, they see no apparent brain damage from a lack of oxygen.
"We're just really, really grateful," Elise said.
Hospital administrators tell us that hypothermic cooling has been used on one other infant at Timpanogos Regional. Doctors there say it's not quite standard in every NICU, but they expect one day it will be.
E-mail: lprichard@ksl.com
×
Related stories
Most recent Utah stories