Estimated read time: 2-3 minutes
This archived news story is available only for your personal, non-commercial use. Information in the story may be outdated or superseded by additional information. Reading or replaying the story in its archived form does not constitute a republication of the story.
UTAH COUNTY -- The LDS seminary principal accused of having sex with a 16-year-old student was in court Monday morning.
Michael Pratt posted bail over the weekend and was released from the Utah County jail. On Monday, he made a brief appearance before a judge, as prosecutors build their criminal case against him.
"I am hopeful that the truth, that the truth will be fully presented at the appropriate time," Pratt said.
Michael Pratt, 37, walked into court Monday morning with several people who were there to support him.
He was arrested on Thursday afternoon after allegations were made that he became sexually involved with a 16-year-old girl who attended the LDS seminary next to Lone Peak High School in Highland.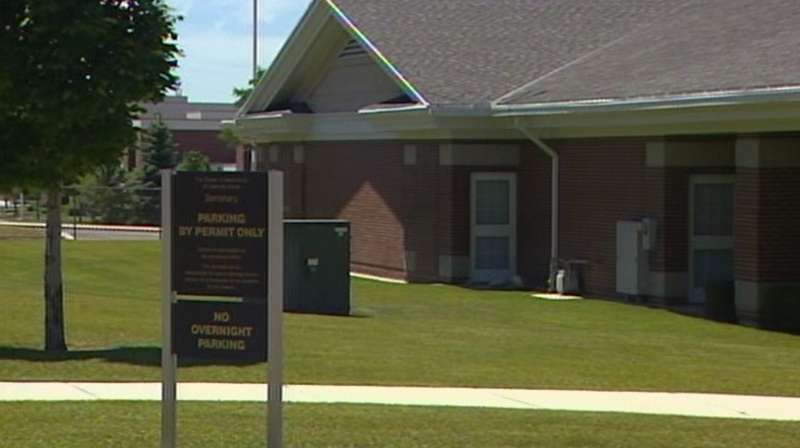 Court documents state the two engaged in sexual activities on numerous occasions, beginning at the first of May.
Detectives served a search warrant over the weekend and are still gathering evidence in the case, before it will be reviewed for charges by prosecutors.
Prosecutor Guy Probert said, "We're awaiting the full details of the police reports so we can prepare to file charges in the case, but we don't have the reports as of yet."
To remain free on bail, Pratt was ordered to turn over an external hard drive and his laptop computer issued to him by the LDS seminary where he taught. That computer is also being ordered to be turned over to detectives, but it was apparently taken by Pratt's family out of state and must be shipped back with overnight delivery.
Pratt also agreed not to go near his former seminary office or near a mine in Eureka where some of the alleged sexual abuse took place.
Meanwhile, Pratt is finding support from his former students on the Internet. There are two separate pages on Facebook where students and friends are sharing their thoughts on his arrest -- some asking for support regardless of how the case is adjudicated.
The Church of Jesus Christ of Latter-day Saints on Friday announced that Pratt had been terminated from his job.
He will return to court next Monday, when charges are expected to be filed.
------
Compiled with information from Randall Jeppesen and Sam Penrod
×
Related stories
Most recent Utah stories