Estimated read time: 2-3 minutes
This archived news story is available only for your personal, non-commercial use. Information in the story may be outdated or superseded by additional information. Reading or replaying the story in its archived form does not constitute a republication of the story.
TAYLORSVILLE -- The Taylorsville Police Department has released surveillance video of a credit union robbery that happened Monday. Detectives are hoping the public can help identify the man and so is the teller he robbed.
This is the second time the female teller, who wanted to be identified only as Crystal, has been robbed. She says she was also robbed about four years ago when she worked at a Holladay Subway, and both instances were terrifying.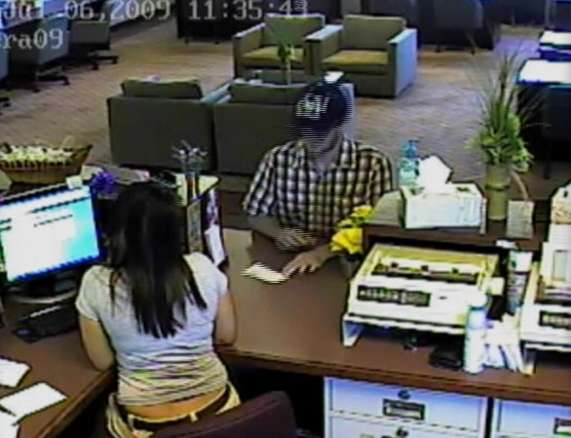 On Monday, a man walked into Hercules Credit Union near 4700 South and 3100 West, wrote a note and handed it to Crystal.
"I just grab it and start reading it. I don't know, I kind of blacked out for a second. I was like, am I reading this right? Is this real? And then I just looked up at him, and he was like, 'All large bills.' Then I knew he was freaking serious," Crystal said.
Surveillance video shows Crystal remained calm, giving the man the money in the drawer. Then the man said something unexpected.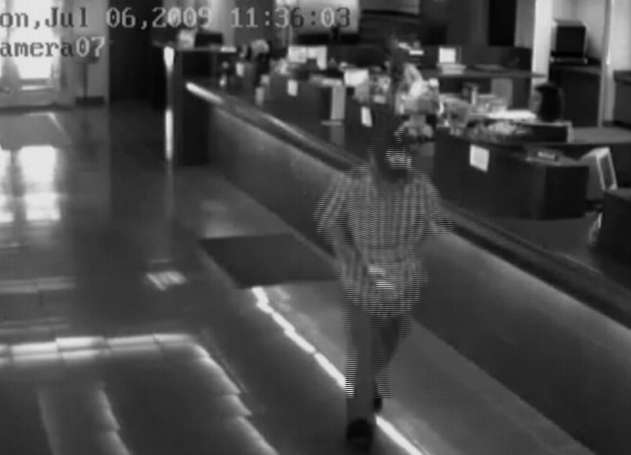 "He made a comment as in either 'thank you' or 'have a nice day,' or something. That's what makes me the most mad, is that he was so friendly about it," Crystal said.
The suspect -- wearing a black CSI hat, checkered shirt and khaki pants -- was inside for 22 seconds. He left out the south door. After that, Crystal was quite distraught.
"I just blurted it out, 'I just got robbed, you guys!' They all just kind of thought, is she serious? I was like, 'I just got robbed!'" Crystal said.
Taylorsville police weren't able to find the robber with their canine units. Crystal hopes they do soon.
At this point, nobody knows if the suspect was really armed or not. Either way, police say he poses a threat to the community.
If you recognize the robber, call the Taylorsville Police Department at 801-840-4000.
E-mail: ngonzales@ksl.com
×
Related links
Most recent Utah stories