Estimated read time: 2-3 minutes
This archived news story is available only for your personal, non-commercial use. Information in the story may be outdated or superseded by additional information. Reading or replaying the story in its archived form does not constitute a republication of the story.
John Daley ReportingThere are a number of filling stations which sell clean-burning gas, known as CNG, that's compressed natural gas.
For most of us, our cars won't run on alternatives. But we talked to a guy today who is trying to change that.
When the smog gets as soupy as this, not many of us can drive around with a clear conscience. But one man who can is the hard-to-miss Tai Robinson.
His company installs the lines and the tanks so your gas guzzler can run on natural gas, ethanol, and even hydrogen.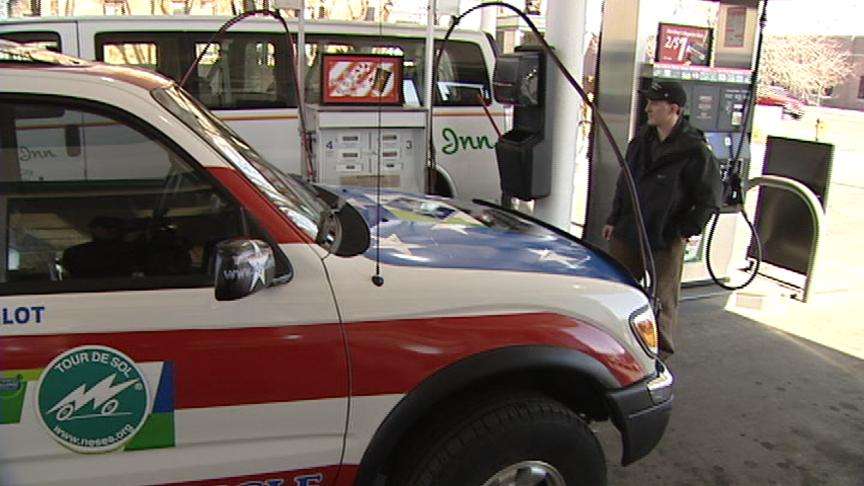 Tai Robinson, President, Intergalactic Hydrogen: "But it's the education efforts. And that's why I spend a lot of my time letting people know that there's a clean fuel revolution going on. These options exist. They can save themselves some money and do some good for the environment."
His biggest customers are businesses with a fleet switching to natural gas.
Tai Robinson: "Natural gas is so clean that when you're burning it in a vehicle on a red air day like today, the air coming out the tailpipe is actually cleaner than the air we're all breathing."
Beverly Miller, Director, Utah Clean Cities: "But there's so much available right now. And Utah is, after California, we have more natural gas refueling than anywhere else in the country."
Robinson says not only is his solution much cleaner burning than the traditional car, but it's cheaper. Natural gas is 73 cents a gallon, that's a quarter of regular gasoline. Robinson says it's a no-brainer."
And hydrogen...is it realistic? Researchers at Colorado's National Renewable Energy Lab like Keith Wipke who helped pioneer the hybrid-electric says yes.
Keith Wipke, Hydrogen Engineer, National Renewable Energy Laboratory: "I believe hydrogen has the opportunity to get this country off of imported oil. And basically use our large resources of renewables and non-renewables."
Robinson is a former national champion and US Ski Team member. Today he's a champion for a new way. Now an energy efficiency specialist at Snowbird, he helped convince Arnold Swartzenegger to convert his Hummer to hydrogen.
Tai Robinson: "I call them American fuel vehicles instead of alternative fuel vehicles. Because if we keep calling them the alternative, we'll always be on the sideline and we want them to go mainstream."
The conversion costs can be pricey--eight to 12-thousand dollars--but there are both state and federal tax credits available.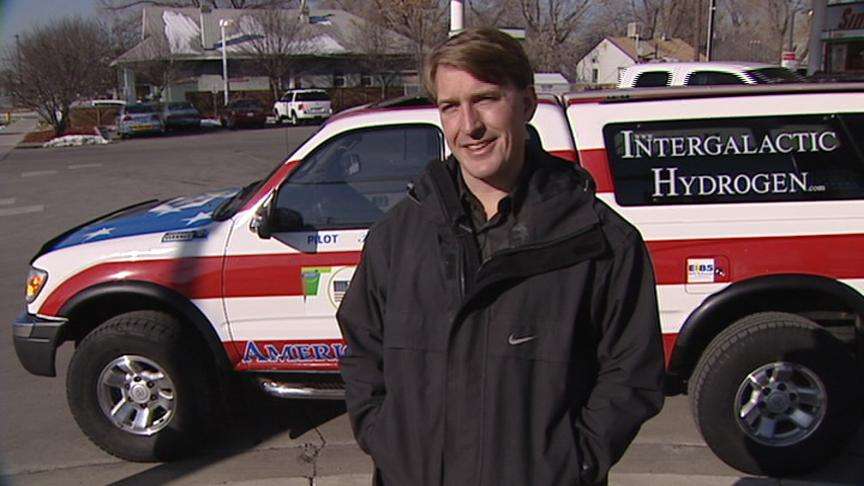 And Robionson says that with natural gas being much cheaper than gasoline, it doesn't take long for the savings to pay for the costs, especially for companies that spend a lot on gas, which is why it's becoming a popular option for fleets.
×
Most recent Utah stories