Estimated read time: 3-4 minutes
This archived news story is available only for your personal, non-commercial use. Information in the story may be outdated or superseded by additional information. Reading or replaying the story in its archived form does not constitute a republication of the story.
COLONIA LEBARON, MEXICO -- The brother of a 16-year-old boy whose kidnapping sparked protests over the lawlessness in the region has been murdered.
Family members told KSL NewsRadio that Benjamin LeBaron was killed in an act of retaliation for speaking out about the May abduction of his brother, Eric. The killing happened overnight in Galeana, near the family's community of Colonia LeBaron.
"A bunch of trucks pulled up and dragged Benji out, tied his hands together and put him in one of the trucks," said one family member, who asked not to be identified out of fear for his family's security.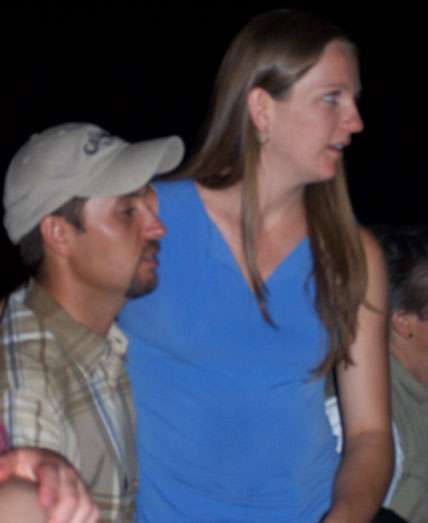 His neighbor, Luis Widmar, tried to help but was beat up and put in the truck too, family members said. Both men were found Tuesday morning in a cemetery.
"They were shot in the back of the head," the family member said.
One report says a note was left with LeBaron's body which read: "Are you afraid now?"
LeBaron, 32, leaves behind a wife and five boys. Widmar, 29, had four boys and a little girl.
"It's just awful," said another relative of LeBaron's. "We're just sitting around here weeping. It's just heartache for Eric's mother. She got Eric back and lost Benjamin."
The slayings have horrified relatives here in Utah, where Colonia LeBaron has roots. (The community was founded in the 1920s by polygamists leaving Utah, where The Church of Jesus Christ of Latter-day Saints had been excommunicating members for practicing plural marriage.)
It was Eric LeBaron's abduction in May that prompted the first rounds of protests to the Mexican government about spiraling violence within the border region. Fundamentalists, LDS members and Mennonites banded together to protest at the governor's house in Chihuahua. Benjamin LeBaron was outspoken about the need for help to bring his brother home. The governor sent members of the army into the region. A short time later, Eric LeBaron was released unharmed.
A few weeks ago, former LDS temple president Meredith Romney was abducted in the region. He was released after a ransom was paid.
But the spate of abductions spawned protests. Members of the LDS community and even fundamentalists participated in the demonstrations seeking to hold the government's feet to the fire amidst out of control violence, believed to be linked to drug cartels.
A woman who was at one of the demonstrations sent an e-mail to KSL right after, saying: "The governor said that he appreciates seeing the support and unity of the organization and will continue to work to improve safety for the citizens of the state of Chihuahua."
The U.S. Department of State recently released a travel alert for American's traveling to Mexico, especially the border towns of Juarez and Tijuana. Dozens of Americans have been kidnapped;some of them murdered.
LeBaron's case is still being investigated.
------
Story compiled with contributions from Ben Winslow@ksl.com and Alex Cabrero.
×
Related stories
Most recent Utah stories