Estimated read time: 2-3 minutes
This archived news story is available only for your personal, non-commercial use. Information in the story may be outdated or superseded by additional information. Reading or replaying the story in its archived form does not constitute a republication of the story.
SALT LAKE CITY -- It seems just about everyone in Utah watched at least some of Michael Jackson's memorial Tuesday, but it wasn't necessarily what everyone wanted to watch.
Ron Snelling hits the gym a lot, and Tuesday morning he knew all the talk would be about Michael Jackson.
"I'm pretty over-saturated with it right now," Snelling said.
Other gym-goers wish they could have changed the channel too, but the memorial was on every station.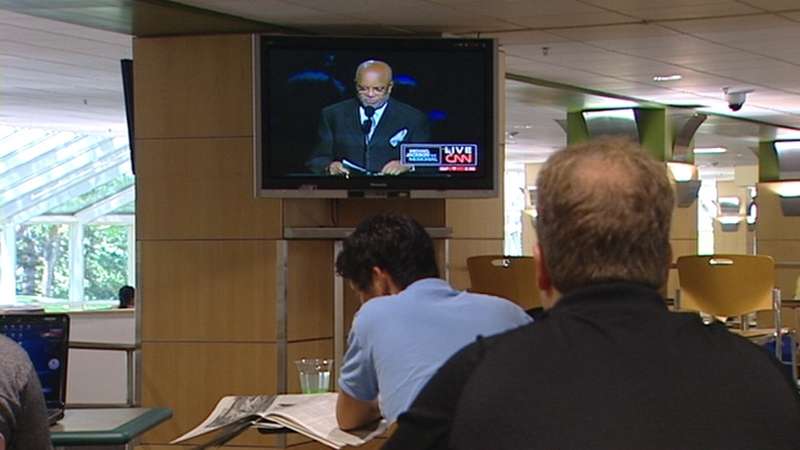 "He was a genius in his field. But again, he was in entertainment," Kevin Sneff said.
Despite all the coverage, both say they appreciate Jackson's talents.
"There's less than a month between our ages, so I grew up with him and I've watched him all these years," Snelling said.
We found a little bit younger crowd at the University of Utah Union building. They couldn't get enough of the memorial.
"It's everywhere -- magazines, on every cover, it's everywhere -- but the man was the man. He was phenomenal," Miquelle Robertson said.
Elvis Ngong, a student at the U, said, "I believe Michael Jackson is an icon, despite the controversy in his life, and it's important we commemorate him."
Several students took front row seats in front of the jumbo TV to watch the service.
"Every generation, from me to my parents to my grandparents; every generation knows about Michael," Robertson said.
In Orem, the memorial was played live at a local Carmike theater, where some fans still can't believe the King of Pop is dead. At the beginning of the service, only two fans were at the theater; a few more streamed in though.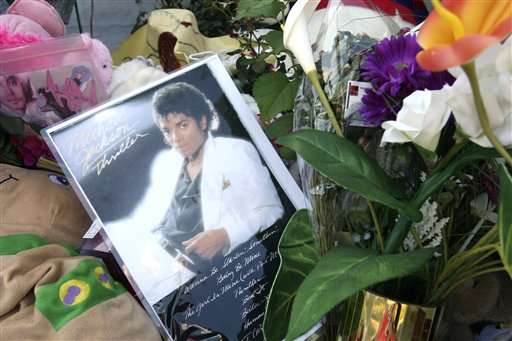 Anne Flinders was the first one there, long before it all started. She danced as a child and says she followed and tried to imitate Jackson's moves.
"I hope that most of his legacy will be the contribution that he made to the performing arts, and especially to pop music and to pop video. His contribution was incredible," Flinders said.
Jenny Dang, who also watched the service at the Orem theater, grew up listening to Michael Jackson and could hardly speak after the service.
"I'm so shocked. It's very emotional," Dang said.
Fan or not, Michael Jackson's send-off was almost as huge as he was. It's estimated millions around the world watch the memorial on TV; 20,000 people were able to watch the memorial in person inside the Staples center in Los Angeles.
------
Story compiled with contributions from Amanda Butterfield and Marc Giauque.
×
Related links
Related stories
Most recent Utah stories