Estimated read time: 4-5 minutes
This archived news story is available only for your personal, non-commercial use. Information in the story may be outdated or superseded by additional information. Reading or replaying the story in its archived form does not constitute a republication of the story.
MAGNA -- Accusations of sex abuse and assassination threats are swirling around a small religious group led by a man who claims to be the Holy Ghost. He calls the charges a pack of lies, but they prompted a raid by the Secret Service, the FBI, and child protection investigators.
Six weeks ago, officers surrounded and searched the Church of the Firstborn and the General Assembly of Heaven's headquarters in Magna, interrogating members for hours. According to the Salt Lake County Sheriff's Office, they found nothing.
If the charges are lies, they reveal a most unusual church, torn apart by bitter personal and religious feuds.
Two weeks ago, KSL News trailed the church's members as they left Utah in a convoy of vehicles. It was a long-planned move at the direction of their prophet, Terrill Dalton, who says it's been revealed he's the Holy Ghost and the father of Jesus.
"From the Lord I've been told, yes, that's who I am," Dalton said.
For years, he and numerous followers lived in a duplex in Magna. A former apostle in Dalton's church, Michael Stevenson, has now unleashed a blizzard of allegations, including fondling of children and exhibitionist sex acts at church meetings.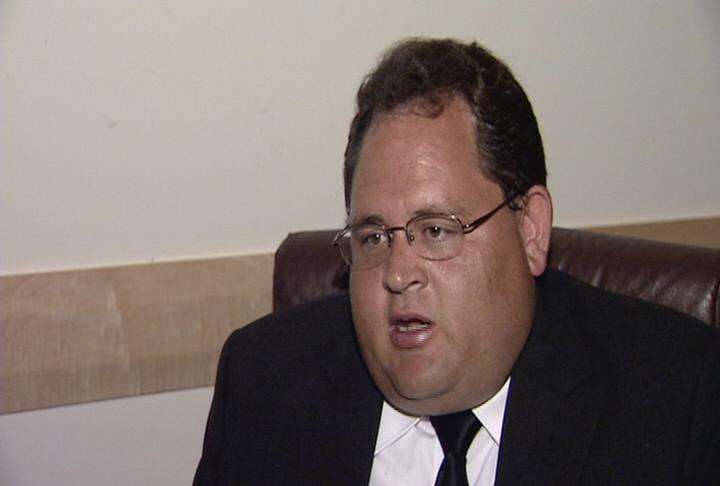 "In front of everybody in their group," Stevenson said. "Even the children were present."
"I never, ever would allow that," Dalton told KSL News. "But knowing that somebody could accuse me; and more than that, that somebody might actually believe the allegation, that makes me upset."
In the group's 500 pages of scripture, Dalton and church member Geody Harman are called the "Two Witnesses." Stevenson claims they've repeatedly threatened assassination of President Barack Obama, President George W. Bush and others.
"And they claim that one of their duties as the 'Two Witnesses' is to go up to President [Thomas S.] Monson of the LDS Church, and that they're required to kill him when it comes time. They claim that he's the man of sin," Stevenson said.
"False!" Dalton responded. "False, false, false, false, false. I mean, all the way down that list."
The raid on the duplex apparently produced no evidence of assassination plots; the Secret Service closed its case, according to the sheriff's office.
But Dalton's scripture does label LDS President Thomas S. Monson a "culprit." And it accuses "the Bush" and "his father, the old Bush" of masterminding the 9/11 terror attacks to boost oil profits.
Dalton says much of the scripture was actually written by his accuser, Michael Stevenson, who Dalton says is now trying to start his own church, the Restored Church of Jesus Christ of Latter Day Saints.
Stevenson denies it, saying it is someone else with the same name.
"If he could get me in jail, then I guess maybe he can take all the members," Dalton said. "Maybe that's his plan."
Dalton says Stevenson's allegations were orchestrated by a disgruntled ex-husband of Jennifer Nelson, Dalton's live-in girlfriend. Texan Lance Fleming is fighting her for custody of their son.
Stevenson admits the boy's father encouraged him to go public, but insists the allegations are true.
"When I finally made contact with Lance, he was able to help me begin talking about it," Stevenson said.
Sheriff's detectives ended their investigation after interviewing the boy.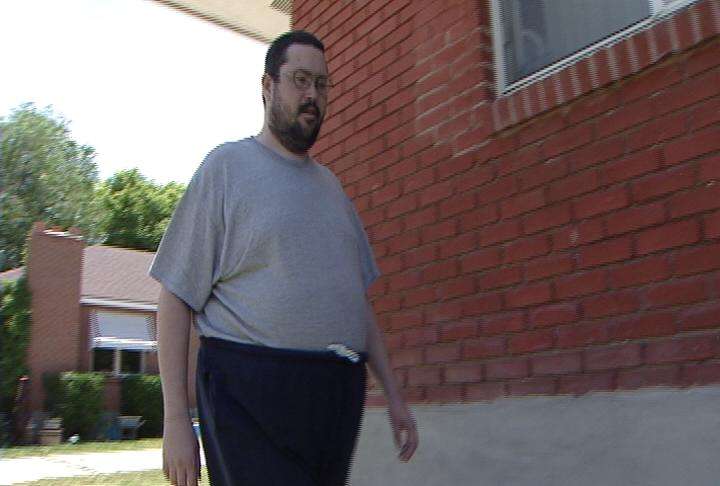 "We were not able to get the 7-year-old to come forward or come forth with any information associated with any potential sexual or other abuse," explained Lt. Don Hutson, spokesman for the Salt Lake County Sheriff's Office.
But evaluations by a Texas therapist and an investigator describe disturbing behavior. The boy growled, barked like a dog, and crawled under a table when his mother and Utah were mentioned.
The boy's great-grandmother once testified that Dalton and Harman spent five days teaching her their religious doctrines.
Barbara Satterfield said they taught: "A man and a woman can invite another woman into their bed. That's OK with God. It's OK with him to fornicate, masturbate; women having sex with women."
Dalton disputes that, saying sex is his followers' private business and he plays no role it.
To prepare for the move to Idaho, the followers sold their homes in Utah. KSL News tailed them to a house near Pocatello. Stevenson claims they've repeatedly practiced mass suicide in case of a standoff.
"It's not clear that they mean poison," Stevenson said. "At this point they've been using straight Kool-Aid as their drill."
"Never happened," Dalton said. "It never could happen. It never would happen. I never would allow such a thing."
Idaho authorities say the group has been exceptionally open and cooperative since that move two weeks ago, but more legal trouble could be coming. Fleming claims his ex-wife is under court order to keep their son in Utah; Dalton denies it.
The bitter battle continues.
E-mail: jhollenhorst@ksl.com
×
Related links
Most recent Utah stories