Estimated read time: 1-2 minutes
This archived news story is available only for your personal, non-commercial use. Information in the story may be outdated or superseded by additional information. Reading or replaying the story in its archived form does not constitute a republication of the story.
MURRAY -- Police are looking for a burglary suspect who stole from a home while the owner was on vacation. They're hoping someone will recognize the man from surveillance video the homeowner had inside his home.
Murray police say the man forced his way into the home near 800 East and 6400 South last Wednesday around 11:00 in the morning. In the surveillance video, you can see the burglar walking around, looking out the front door and checking out the window.
Homeowner Brian Fedderson installed the security camera just in case something like this ever happened. "It cost very little for whatever, you never know. That's why: you never know," he said.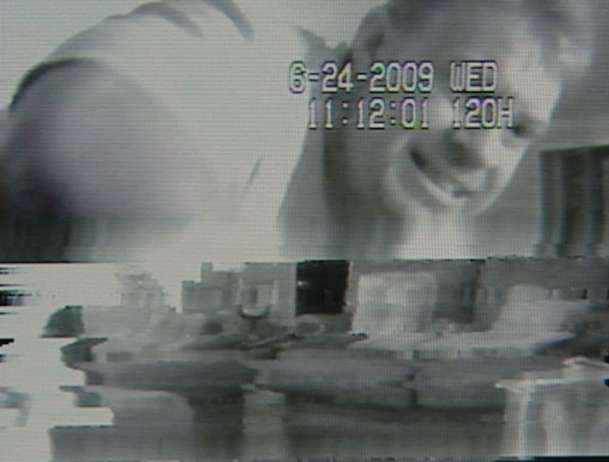 He says the suspect broke in through his backyard basement door. The man took computers, a projector, a Playstation, a sound system, jewelry, a pistol and a hunting shotgun.
Fedderson estimates the items are worth several thousand dollars. Apparently, the burglar loaded them all into Fedderson's blue Acura and drove off. The car was found later in Salt Lake City.
Neighbors who knew Fedderson was out of town thought it was suspicious. "My neighbor, she called and said, 'You didn't give anyone permission to use the car, right?' I said, 'No, what's going on?'" Fedderson recounted.
"He was pretty bold to do it in broad daylight with all those people around," said neighbor Marianne Ross.
Fedderson has seen the picture of the burglar and doesn't know him. He says he told many people he was going on vacation.
"It's somewhat of a wake-up call," Fedderson said. "I've never had this happen. I had a car break-in many years ago, but that's it."
If you recognize the man seen in the video, call the Murray Police Department at 801-840-4000.
E-mail: ngonzales@ksl.com
×
Most recent Utah stories