Estimated read time: 2-3 minutes
This archived news story is available only for your personal, non-commercial use. Information in the story may be outdated or superseded by additional information. Reading or replaying the story in its archived form does not constitute a republication of the story.
SALT LAKE COUNTY -- In the last two days, two stolen vehicles have ended at the bottom of a cliff. Now, law enforcement says the crashes may be connected.
"Boy, the similarities lead you to believe that there is potential that they may be connected," said Lt. Don Hutson with the Salt Lake County Sheriff's Office.
A white SUV spotted at the bottom of a steep cliff near Guardsman's Pass in Big Cottonwood Canyon is the latest in a string of stolen vehicles disposed of in a dramatic way.
Salt Lake County Sheriff's Deputy Mike Naylor said, "Just yesterday we had a similar call up at East Canyon, where a vehicle had been dumped at the top of a cliff and then dropped off."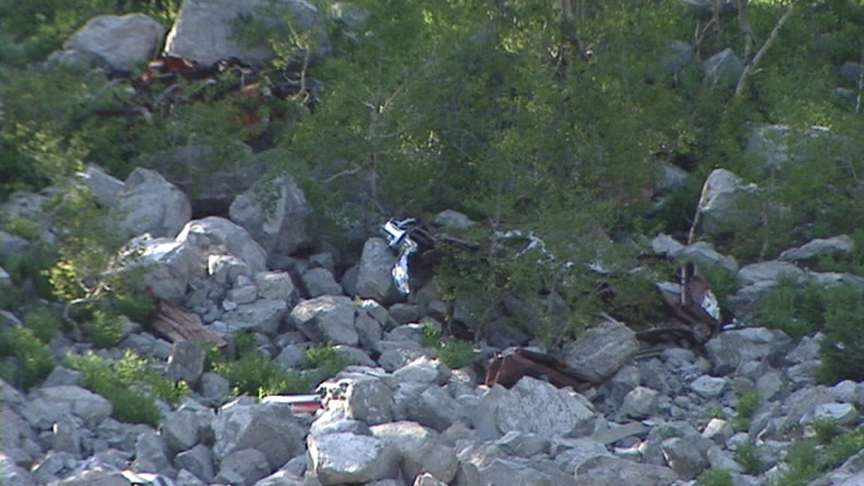 In both cases, the vehicles were stolen the same day and then found soon after being dumped. Law enforcement says that leads them to believe that the person or persons responsible are using them to joyride and then disposing of them as entertainment.
Hutson said, "It's difficult to determine what the motivation would be, but certainly it would have been pretty spectacular and quite a scene to watch a vehicle go down a very steep incline 200-300 feet."
Hutson says the number of stolen vehicles does tend to rise during the summer months. In Salt Lake City alone, there have been 164 stolen vehicles reported since June 1, 2009. While that number is down eight from last year, law enforcement is still concerned.
Hutson warns drivers not to become a target. "These people who steal cars, especially people are a little younger, are going to pick on easy targets, vehicles with keys in them, vehicles that are left unlocked", he says. "So the more hardened the target, the less likely it is going to be stolen."
Hutson says the crimes tap a lot of resources for law enforcement and others who first have to determine if anybody is in the vehicles, then if the cars were involved in some other sort of crime. That was not so in either of these cases.
"These situations often are a group of people who decide that they are going out for a night, and stealing a car is part of that activity. And then they dump it at the end of the night." he said.
In fact, Hutson says he wouldn't be surprised if somebody videotaped the events and if the video ends up on the internet somewhere.
------
Compiled with information from Marc Giauque and Shara Park.
×
Most recent Utah stories