Estimated read time: 2-3 minutes
This archived news story is available only for your personal, non-commercial use. Information in the story may be outdated or superseded by additional information. Reading or replaying the story in its archived form does not constitute a republication of the story.
PLEASANT GROVE -- A suspected drunk driver in Utah County was stopped by a complete stranger who got into his car, took the keys away and waited for police.
On Wednesday morning, Alan Kirkham of Mapleton dropped off his daughter at drivers' education class then continued on his way to work via Interstate 15. He noticed a car driving erratically.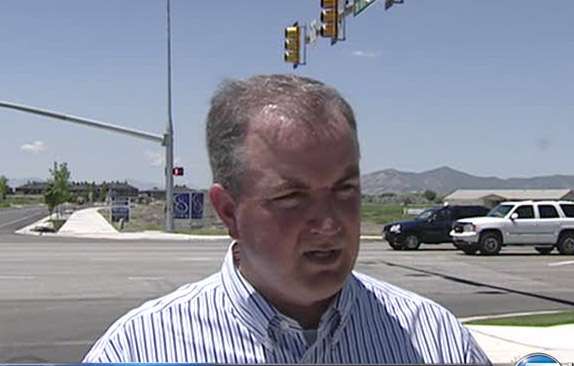 "He swerved across all three lanes of traffic and kind of cut right in front of me," Kirkham said.
According to investigators, Jeffery Lee, 29, was behind the wheel. Kirkham said Lee's turn signal and windshield wipers were on, and his driving was forcing others off the road.
Kirkham called Utah Highway Patrol and was told no troopers were in the area, so he continued to follow him.
"(He) swerved off into the gravel, hit three or four of the reflector posts, knocked them down. At that point I knew he was going to hurt someone," Kirkham explained.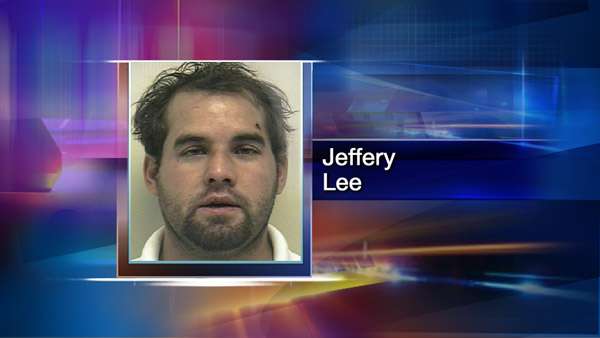 The cars exited the freeway. Then Kirkham says Lee drove into an intersection against a red light and stopped. Kirkham jumped into action.
"I just came running up, flipped the door open. I could see the keys, went for the keys and turned it off," he said.
He pulled Lee out of the car, sat him on the sidewalk and waited for police.
Sgt. Erenesto Ferron of the Pleasant Grove Police Department said, "He was intoxicated. He was unable to do a field sobriety test. He was unable to talk to the officers on scene."
Police say Lee blew a .228 on a breath alcohol test. That's three times the legal limit. He was booked into the Utah County Jail for investigation of open container in a vehicle, DUI with priors and alcohol restriction.
While police don't recommend people try to stop drunk drivers themselves, they're calling Kirkham's actions "brave." Kirkham says he was just thinking about the daughter he dropped at driver's education that morning.
"You think about your daughter on the road and these things become real personal real fast," he said.
Lee has been booked into the Utah County Jail.
Meanwhile, Bountiful police launched a DUI blitz Saturday night that will run until about 3 a.m. Sunday. More than a dozen officers were stopping cars to check for signs of impairment.
Sgt. Gary Koehn of the Bountiful Police Department said, "It's not worth the risk. Always have a designated driver."
Officers conducted a similar checkpoint about six months ago that netted 11 DUIs as well as numerous arrests for drug possession and outstanding warrants.
Story compiled with contributions from Sarah Dallof and The Associated Press.
×
Most recent Utah stories