Estimated read time: 1-2 minutes
This archived news story is available only for your personal, non-commercial use. Information in the story may be outdated or superseded by additional information. Reading or replaying the story in its archived form does not constitute a republication of the story.
COTTONWOOD HEIGHTS -- Fresh fruits and vegetables are on the table of an assisted living center in Cottonwood Heights thanks to efforts of an employee and her husband.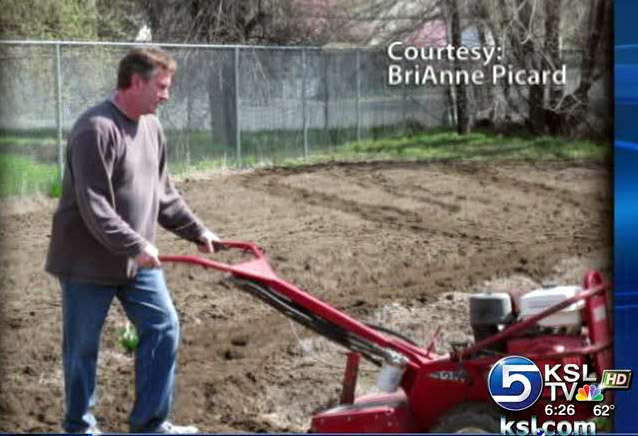 Jeanette and Eric Chidester used a piece of donated land to start a garden for Canyon Creek Assisted Living Center residents. It's just one of the reasons we gave them a High 5.
Co-worker BriAnne Picard nominated them. "They are always doing amazing things for our community as far as planting a garden for our residents. Eric comes over and does Christmas lights on his own time for our residents. Jeanette does these fabulous gingerbread houses at Christmas time. That's why we wanted to nominate them, because they're just wonderful, wonderful people. We just adore them."
---
"They're just wonderful, wonderful people. We just adore them." Co-worker BriAnne Picard
---
Eric said, "You know, I really enjoy it. I love coming over here and meeting with the residents and talking with them and seeing how we can brighten their day and make things better for them."
Jeanette added, "We love them. This is just an amazing job for us. They're just amazing. All these residents are our family."
BriAnne said, "Not a lot of people would take time out of their own day and out of their own funding to make lives better for our residents."
As part of the High 5, the Chidesters received a gift pack from This is the Place Heritage Park, including family passes, and a gift certificate to Rodizio Grill at Trolley Square.
If you'd like to nominate someone for a High 5, follow the link on this page.
×
Related links
Most recent Utah stories