Estimated read time: 1-2 minutes
This archived news story is available only for your personal, non-commercial use. Information in the story may be outdated or superseded by additional information. Reading or replaying the story in its archived form does not constitute a republication of the story.
LOGAN -- Mormon crickets are well-ingrained in Utah's history books. Cyclical infestations have wreaked havoc across the state over the years, even as recent as 2004.
During that year, Utah State University Insect Pathologist Donald Roberts said, "The infested part of Utah was larger than the surface area of Rhode Island."
Roberts has been studying these insects a long time, and he's collected a team of student researchers from around the country to zero in on environmentally-friendly fungi found in soils that kill not only the crickets, but grasshoppers as well -- specific ones that kill what you don't want but preserve what you do want.
They've collected 10,000 samples of soil. Student researcher Everton Fernandes said, "The team has to go through each sample collected from most of the western United States. It's a lot of work."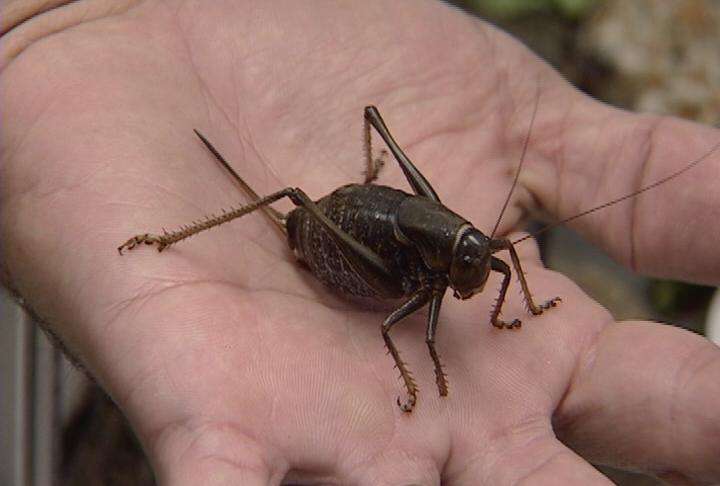 Each sample is carefully prepared, isolating fungi and preserving them in an almost perfect laboratory environment. Even though they kill here, they must do the same in the real world.
Out in a large field, the group placed more than 400 mesh cages, each housing a single cricket. Researchers want to know which group of fungi work the best.
"They might work great in the lab. Then as soon as we bring them outside, they get too hot or too cold and won't kill anything," research student Chad Keyser said.
In fact, once some hoppers detect an infection, they sun themselves, raising the body temperature beyond which the fungus can survive.
The team is searching for those that can sort of outwit the insect. So far, it's paying off. In early test cages, fungi groups have killed 70 percent of the hoppers.
E-mail: eyeates@ksl.com
×
Most recent Utah stories