Estimated read time: 3-4 minutes
This archived news story is available only for your personal, non-commercial use. Information in the story may be outdated or superseded by additional information. Reading or replaying the story in its archived form does not constitute a republication of the story.
BOX ELDER COUNTY -- A 14-month-old boy from Willard was rushed to the hospital Tuesday night after swallowing paint thinner. He died a short time later.
Experts say paint thinner and other hydrocarbons are among the most dangerous chemicals when ingested because they coat your lungs and you're in trouble immediately.
Box Elder County dispatch received the 911 emergency call from the boy's family around 8:45 p.m. Tuesday. The dispatcher was told the child had come into contact with a chemical.
When emergency crews arrived at the home on Hargus Hill Road, they found the child had spilled a 12-ounce can of paint thinner on himself.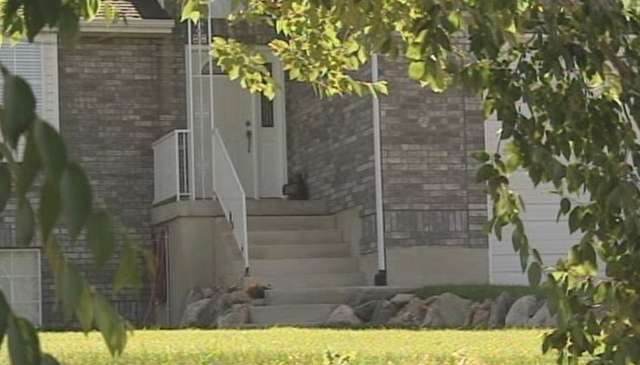 Willard Police Chief James Summerill said, "It appears that it was an unfortunate accident, and it appears that it was sitting in a container in an elevated position. They were trying to clean up some brushes that they had recently used, and the child somehow got a hold of the container, and it fell on him, and that's how child was exposed to the solvent."
Chief Summerill says emergency crews immediately rushed the boy to nearby Brigham City Community Hospital, but he died only a few hours later.
"The family is obviously having a very difficult time. Our hearts go out to them," Summerill said.
The medical examiner is trying to determine exactly how much the toddler ingested, but poison control experts say a small amount of paint thinner -- or any hydrocarbon -- can be fatal.
"As little as a drop can spread across the lungs," explained Dr. Barbara Insley Crouch, director of the Utah Poison Control Center.
The effects can be immediate and worsen as the substance coats the lungs, resulting in a chemical pneumonia. The most severe symptoms occur within six hours.
"If you think about spilling gasoline, if you've ever gotten it on your skin, you know it burns. It's interacting and burning the tissue, but it's doing it inside the lung," Crouch said.
The Willard incident is still under investigation. Police say there were several people at the house when the child spilled the can, and officers want to talk to those people.
Meanwhile, if you suspect a child has ingested anything, Poison Control officials say to call them at 1-800-222-1222 or call 911.[CLICK HERE for more poisoning prevention tips]
------
Story compiled with contributions from Sarah Dallof, Shara Park and Marc Giauque.
×
Related links
Most recent Utah stories