Estimated read time: 3-4 minutes
This archived news story is available only for your personal, non-commercial use. Information in the story may be outdated or superseded by additional information. Reading or replaying the story in its archived form does not constitute a republication of the story.
SALT LAKE CITY -- Motocross is an extreme sport, and the riders are getting younger. During a race over the weekend, Logan Emerson overshot a jump and ended up dying from his injuries. He was only eight years old.
The accident has some questioning age regulations for the sport, but Logan's parents say they did everything they could to keep him safe and what happened Friday night was just a horrible accident.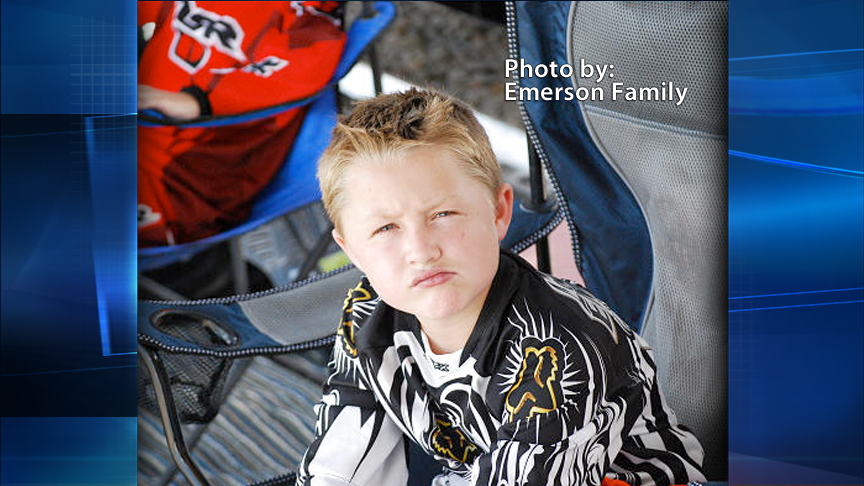 "The kid just loved life. He had so much passion for life," said Logan's father, Rocky Emerson.
Though Logan was only 8 years old, his family says he had the swagger of something more. His personality and respect for others was a rare trait for someone so young.
"I know he's my son, but he was so cool. He walked like he was cool, he just acted so cool. He was just a cool kid. I was so proud to be his dad," Rocky said.
Parents Rocky and BeLinda Emerson say one peek inside Logan's room and his excitement for motocross is clear to see.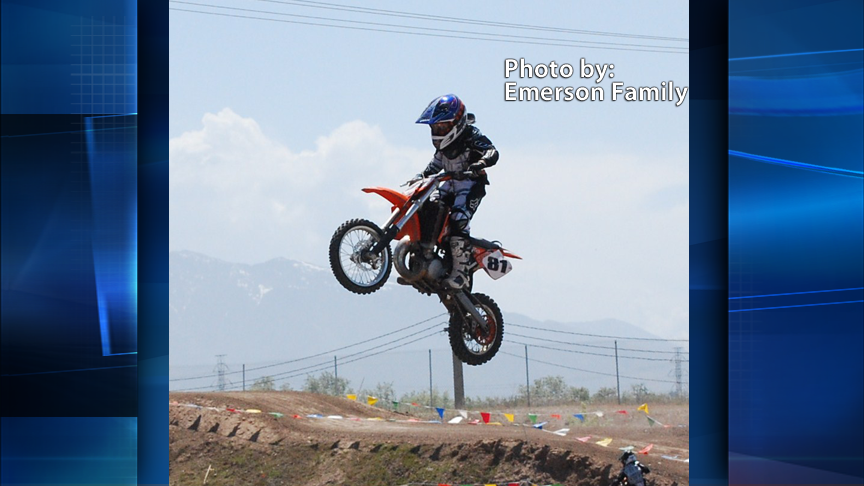 Late Friday night at Rocky Mountain Raceways, Logan was on his way to another trophy. But while riding his 85cc Honda dirt bike, Logan landed wrong on a jump and collided with a plywood wall.
"We expected maybe a broken arm once and a while, you know, something like that; but not this. This doesn't happen," Rocky said.
Logan was rushed to the hospital with internal injuries and later died.
"I know my staff is beating themselves up about it, thinking back, thinking if they could have done anything different," said Doug Binstock, general manager at Rocky Mountain Raceways.
Binstock calls it a tragedy but insists the races are safe and organized. Even though children are now racing at the tender age of 4, the track follows national standards. For minors to ride, they make both parents sign a waiver and give a copy of the child's birth certificate and proper identification.
"If they didn't ride here, they'd go out and ride in the deserts. They'd be hundreds of miles from medical attention," Binstock said.
Motocross is the only race where children as young as 4 years old can participate, as long as they meet the above criteria. Kimberly Theurich has participated in motocross since she was little, and now her 4-year-old daughter is following in her footsteps.
"She started watching her uncle out at the tracks and stuff and immediately was inspired and wanted to do it," Theurich said.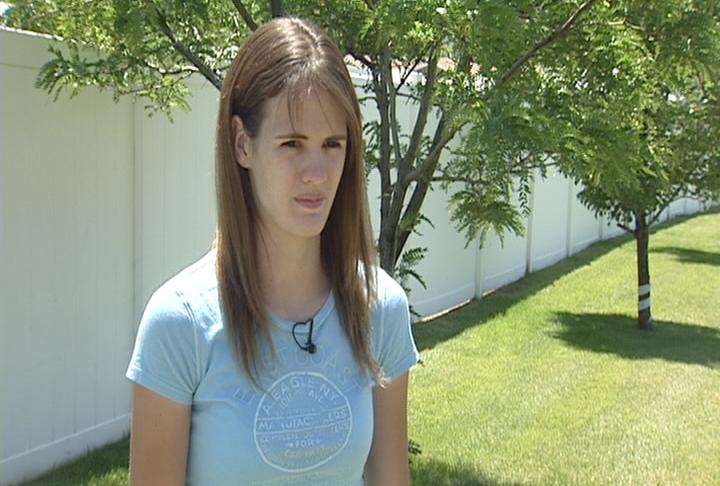 Theurich says she knows it's dangerous, but reasons that every sport has its risks. "It's part of the parents' responsibility to make sure that if their child is interested in this sport that they're willing to take the precautions," she said.
That includes enrollment in riding classes and having proper equipment: helmets, braces and guards. Theurich said, "As long as it's something they love, I'll be happy with it."
Meanwhile, Logan's parents blame no one for what happened to their son. Motocross was Logan's passion, and they supported him. "He's going to be greatly missed. It's a tragic loss," Rocky said.
Family members say they've received support and e-mails from people across the country. Rocky Mountain Raceways says it is investigating the accident to see if any changes are necessary.
------
Story compiled with contributions from Whit Johnson and Nicole Gonzales.
×
Related links
Related stories
Most recent Utah stories