Estimated read time: 1-2 minutes
This archived news story is available only for your personal, non-commercial use. Information in the story may be outdated or superseded by additional information. Reading or replaying the story in its archived form does not constitute a republication of the story.
Gene Kennedy Reporting Governor Jon Huntsman doesn't leave the country much, and heading to war-torn regions is rare. But Monday and Tuesday he was in Iraq. Today, he visits Afghanistan.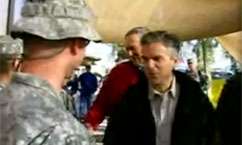 Governor Huntsman: "It's a reminder that our troops from Utah are not just in this theater of conflict, they're on the front lines. And they're performing under very difficult and dangerous and adverse circumstances."
The governor talked with Eyewitness News via satellite.
He says the overall situation there is worse than during his last visit, especially in Baghdad.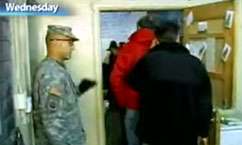 The governor went to Iraq in March. He says since then, sectarian violence has increased. He did not say it's become a civil war, but according to a Deseret Morning News report, he said Americans are beginning "to lose focus of what success means and what our ultimate goals are" in Iraq.
With Christmas approaching, the governor felt this would be a good time to offer some encouragement to Utah soldiers serving there and in Afghanistan.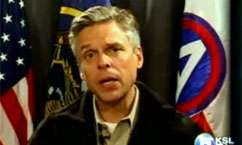 Governor Huntsman: "We've had thousands of people who have been rotated in and out of Iraq, and there will be more in the future. I want them to know that the governor, and through me the citizens, are supportive of what they do and concerned about their well-being."
The governors of New York, New Jersey, and Oregon are traveling with Huntsman. There is another stop after the Afghanistan visit. On his way back to the states, the Governor will visit injured servicemen at an Air Force Base in Germany.
During this visit, the governor expressed condolences to the family of Second Lieutenant Scott Lundell. Lundell was killed last Saturday during a firefight in Afghanistan. He was from West Valley City.
×
Most recent Utah stories