Estimated read time: 4-5 minutes
This archived news story is available only for your personal, non-commercial use. Information in the story may be outdated or superseded by additional information. Reading or replaying the story in its archived form does not constitute a republication of the story.
SALT LAKE CITY -- In a frantic phone call to 911 from the side of a highway, Anna Cardall describes her husband Brian's mental health episode.
Anna Cardall called 911 at 1:04 p.m. and was on the phone with emergency dispatchers for 13 minutes before officers arrived.
"He's freaking out. He's just freaking out," she told the emergency dispatcher. "No! Don't! Oh my gosh! No! Please! I'm afraid he's going to jump into traffic."
On the 911 tapes, provided to KSL by Brian Cardall's family, he can be heard ranting and raving. His wife tells a dispatcher he suffers from bipolar disorder. [CLICK HERE to listen to Anna Cardall's 911 call]
"I need to get in the car!" he shouts at her.
The tapes provide a more complete picture of Brian Cardall's bizarre death alongside a highway outside Hurricane last week. He died after being tased by a police officer.
Anna Cardall cries into the phone, afraid of him as well as afraid for his safety. She tells emergency dispatchers she had given him his medication, but it will take up to an hour to take effect. The dispatcher tries to assure her that help is on the way.
"Get out of the road! Get out of the road! He is going to get hit," she said. "He thinks he's directing traffic."
On another tape recording obtained by KSL, the officer can be heard being dispatched to the scene. As soon as he arrives at 1:17 p.m., he encounters Brian Cardall, who is naked.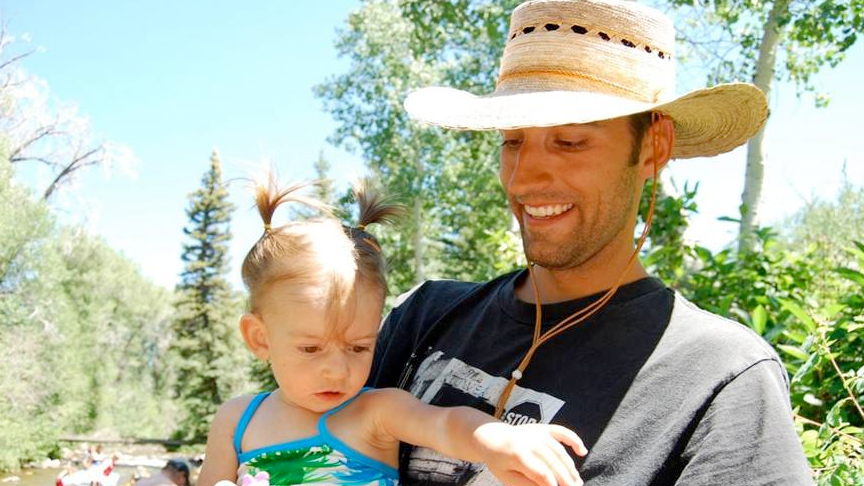 "Get down on the ground! Get down on the ground!" the officer shouts. Brian Cardall responds twice in what sounds as a panicked voice, "Is this a standoff! Don't shoot."
About 42 seconds after arriving on scene the officer deployed his Taser yelling, "Taser deployed! Stay on the ground! Stay on the ground!"
---
He went down, he tried to get up and I told him to stay down. I tased him again and then after the second time...
–Hurricane police officer
---
On the tape, Brian Cardall can be heard screaming as the officer cycles the Taser a second time. Officers struggle to get Brian Cardall into handcuffs. You can also hear Brian Cardall's wife yelling at him to comply. Almost immediately, they notice something wrong.

"He's not breathing," an officer said on the tape. They also notice he is pale. More than three minutes after the Taser was deployed, someone can be heard saying, "no pulse."

Brian Cardall was pronounced dead a short time later. His death is being investigated by a task force assembled by the Washington County Sheriff's Office. An autopsy has been performed, but investigators are not releasing any preliminary results.

On the tape one officer makes reference to "excited delirium," a controversial term used to explain the deaths of people in an agitated state often by Taser or other restraint. On the tape the officer reveals that he tased Brian Cardall twice.

"He went down, he tried to get up and I told him to stay down. I tased him again and then after the second time...," the officer said.[CLICK HERE to listen to the officer's recording]

In a brief introductory statement e-mailed to news organizations ahead of the actual media files, the family said:

*

It is with great sadness, but also a desire for public awareness and understanding, that we release these audio recordings that provide significant insight into the death on June 9th of our son and brother, Brian Layton Cardall. The public through the media now has opportunity to analyze the recordings and learn for themselves what transpired on a highway near Hurricane City on the afternoon of June 9th.

[CLICK HERE to read the entire Cardall family statement]

*

On Friday, the attorney representing Hurricane City issued a statement which reads, in part:

"The recordings released yesterday speak for themselves and the Hurricane City police officer that deployed his Taser was acting responsibly and was fully justified in using a non-lethal level of force to protect the safety of Mr. Cardall, himself, and other officers involved."

The final report of the independent investigation into the incident is not expected for several more weeks.

Meanwhile, the American Medical Association is raising new questions about the safety of Tasers.

Doctors from the organization say deploying Tasers on healthy people is considered safe, but they say they need more information to determine the safety of the use of the device when the subject has taken drugs, has heart ailments or is highly stressed by physically resisting.

Some police departments throughout the nation use Tasers that have a built-in camera to record what happens.

------

Story compiled with contributions from Ben Winslow and Sam Penrod.

×
Related stories
Most recent Utah stories