Estimated read time: 2-3 minutes
This archived news story is available only for your personal, non-commercial use. Information in the story may be outdated or superseded by additional information. Reading or replaying the story in its archived form does not constitute a republication of the story.
MURRAY -- Taser International says "exposure to tasering is not risk free, but there's no conclusive evidence [it says] for a high risk of serious injury." But the death this week of a 32-year-old man who was tased by police in Washington County is again drawing questions from cardiologists who specialize in the electrophysiology of the heart.
While police have experienced tasing themselves and the manufacturer has tested the device on numerous volunteers, cardiologists still question the effects of the gun's jolt on the heart.
Dr. Brian Crandall specializes in the electrophysiology of the heart. He says making a blanket statement about a Taser's low risk when users often don't know the medical background of the person they're tasing.
Crandall said, "If someone is going to get tasered, they're not evaluating their medical history going into it, so you don't know those things in advance, so it's difficult to make any blanket statements."
Dr. Crandall says the balanced electrical rhythm of the heart can be fragile even in a normal heart, depending on what's happening at the moment inside the body.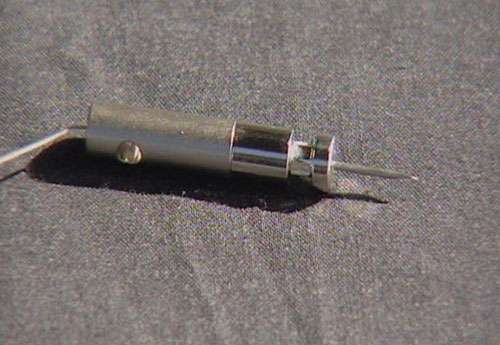 In a heightened mental condition where anxiety is pervasive, circulating hormones and the nervous system have an impact on the heart. Crandall explained, "The heart is heavily nerved and the nervous system has a big influence on the heart and the heart rhythm."
Also, a lot depends what part of the body is targeted by the Taser user. For example, if the victim is hit in the chest. "The proximity would definitely play a role," explained Crandall. "It would hit the heart much more there than if it were at a further distance away."
Tasing is simply not a "one-for-all" answer in disabling someone.
In an officer's judgment when to use the device, The U.S. Department of Justice warns, "Abnormal mental status in a combative or resistive subject may be associated with a risk for sudden death."
Crandall says physicians know a lot about electrical currents used in medicine to restart a failing heart, but researchers need more extensive studies on the effects of tasing.
E-mail: eyeates@ksl.com
×
Related stories
Most recent Utah stories