Estimated read time: 2-3 minutes
This archived news story is available only for your personal, non-commercial use. Information in the story may be outdated or superseded by additional information. Reading or replaying the story in its archived form does not constitute a republication of the story.
WEST VALLEY CITY -- Transit builders say they're making headway on a new light-rail link to the central and western parts of the Salt Lake Valley. In fact, the Utah Transit Authority held an event Tuesday marking the "one-third done" point.
A thermite weld connects two segments of steel rail marking the "one-third complete" point for the new West Valley TRAX line, a 5.1 mile spoke from the central track out to the West Valley City Hall.
"It has been a long time coming. This project has been going through the environmental document phase and design phase for the last few years, so it's exciting to actually get some things built and in the ground. Things are going very well," said UTA project manager Jim Webb.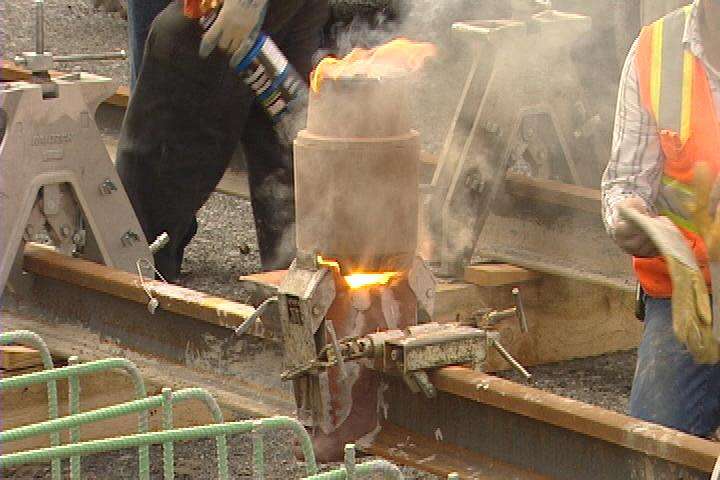 The $300 million West Valley line will start at 2100 South; cross over Interstate 15, Union Pacific's Roper Yard and the Jordan River; then head southwest. New stations are being built in the Chesterfield neighborhood, Decker Lake and at a new intermodal center near West Valley City Hall.

**Project Facts:**![](http://media.bonnint.net/slc/1193/119349/11934949.jpg)

• Projected cost of $300 million • Expected to be completed by 2012 • 5.1 miles long • Connects with Sandy/Salt Lake line at 2100 South • Has four stations:

- Chesterfield Station, 1070 W. 2320 South - Decker Lake Station, 2770 S. Redwood Rd. - E-Center Station, 3100 S. Decker Lake Dr. - West Valley City Intermodal Center, Near City Hall

"The development community is saying this is probably one of the best locations to do transit-oriented development -- higher-intensity, higher-quality type development around this station -- because we have all of these different modes here -- the local bus, light rail, bus rapid transit -- all coming together right here," said John Janson, assistant director of community and economic development in West Valley City. Anticipated ridership for the line is 12,000 daily boardings by the year 2030.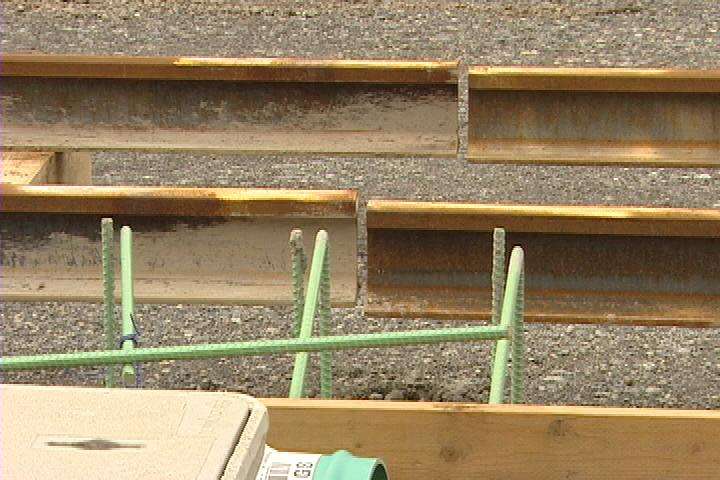 The West Valley line is part of a larger $2.5 billion mission to build 70 miles of new transit track in seven years. The aim is to create a far-reaching system that provides an alternative to an often-congested road system only expected to be further taxed by Utah's dramatic population growth.
"As the price of gas keeps fluctuating, we think people will like having the option of not using a car," Janson said.
Construction on the West Valley line began a year ago and is expected to be done by 2011 or 2012.
E-mail: jdaley@ksl.com
×
Related links
Most recent Utah stories