Estimated read time: 2-3 minutes
This archived news story is available only for your personal, non-commercial use. Information in the story may be outdated or superseded by additional information. Reading or replaying the story in its archived form does not constitute a republication of the story.
SALT LAKE CITY -- Muslims in Salt Lake reacted positively to President Barack Obama's speech to the Islamic world Thursday, but they also acknowledged it as a first step in a long process.
Dr. Iqbal Hossain, president of the Islamic Society of Greater Salt Lake, believes Muslims are cautiously optimistic. "We believe in his vision and his intent. We have to wait and find out how successful it will become," he said.
"One the one hand, it is very, very positive. On the other hand, there is a second dimension that many Muslims are also curious about. They are asking: Are these just words, or is it just rhetoric?," added Imam Muhammad Mehtar, also with the Salt Lake Islamic Society.
Related
In his speech, Obama addressed the complex geopolitical push-and-pull in the Middle East as it involves Israel. Hossain points out better relations, to a large extent, hinge on the Israeli-Palestinian issue.
"There has to be a fair and equitable settlement of that issue before we can hope for any peace and peaceful coexistence in the world," Hossain said.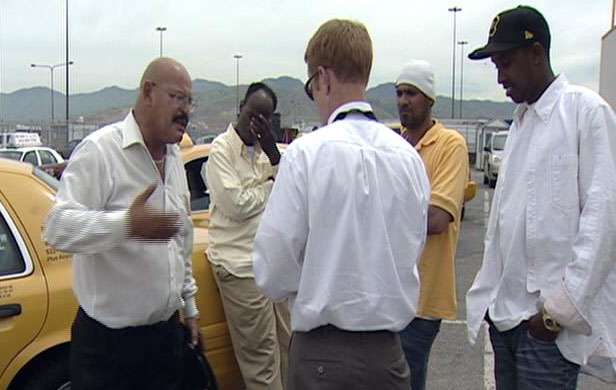 He agrees with the president's charge that Muslims and Americans must work together towards peace. "Some of our past foreign policies have not helped with that situation. But with new leadership in America, we are very hopeful and optimistic that is possible," he said.
Other Muslims agreed. "What Obama is doing is a great thing. Reaching out is a good thing. Nobody has ever done that," Ahmed Amud said.
Several said Obama is respected, but the U.S. government is viewed with skepticism. "We hope in the future they will come together and no war anymore," Hussain Al Herz said.
Hossain said a lot of resentment and mistrust has built over years, so we may take one step forward and two steps back. But if the president stays true to his vision, and Middle Eastern leaders respond, there can be progress.
------
Story compiled with contributions from Jed Boal and John Daley.
×
Most recent Utah stories