Estimated read time: 2-3 minutes
This archived news story is available only for your personal, non-commercial use. Information in the story may be outdated or superseded by additional information. Reading or replaying the story in its archived form does not constitute a republication of the story.
SALT LAKE CITY -- Real estate mogul Earl Holding has an offer for Salt Lake County: A partnership on a new downtown convention center. The deal would certainly benefit Holding's hotels, Little America and Grand America, but what about the newly-expanded Salt Palace?
Holding's people say they're willing to develop the block just north of Little America. It's an intriguing idea, and a significant gesture from Holding's normally self-contained company.
A convention center near 500 South and Main Street would be convenient to both the Little America and Grand America hotels. So many hotel rooms so close to such a facility is something the Salt Palace does not have, but other cities competing with Salt Lake for convention business do have such a setup.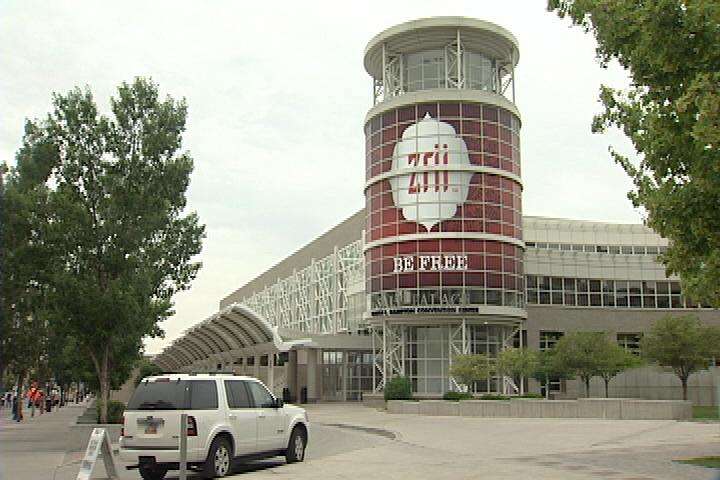 "If you look at our competition, they've spoken. But that doesn't necessarily mean we have to follow the competition, but it may mean that we have to," said Salt Lake County Council Chairman Joe Hatch.
Right now it appears money will be the main issue with moving a new convention center idea forward. Taxpayers have invested about $300 million in the Salt Palace over the last 15 years.
"We don't have the money to do anything, and we just put an addition on the Salt Palace, and so we don't have any interest in a new convention center. And then the hotel would be nice to have, but that's in the future," said Salt Lake County Mayor Peter Corroon.
However, the mayor says Salt Lake County is not shutting the door on the idea. A newly-formed advisory committee plans to study the Holding property offer.
In the past, Holding's company -- owners of Sinclair Oil, Sun Valley and Snowbasin ski resorts-- has been less open about the developments.
"Clearly there's a higher, better use for that land than a surface parking lot, and we're delighted that the Sinclair organization is looking for ways to use that land to really benefit the community," said Jason Mathis, of the Downtown Alliance.
So, it may not happen in the near future, but officials are at least interested in listening to plans for this block.
E-mail: rpiatt@ksl.com
×
Most recent Utah stories