Estimated read time: 2-3 minutes
This archived news story is available only for your personal, non-commercial use. Information in the story may be outdated or superseded by additional information. Reading or replaying the story in its archived form does not constitute a republication of the story.
SALT LAKE CITY -- Safety advocates have launched a new campaign they hope will change a habit many parents don't consider a problem: leaving a child alone in a vehicle.
Monica Arevalo, a mother of three, now takes her children wherever she goes. She never wants to relive the night someone took her car with her 3-year-old in the back seat.
"They go with me inside the store, or wherever I go. I never leave them in the car," she said. It's that message a series of new public service ads wants to get out to other parents.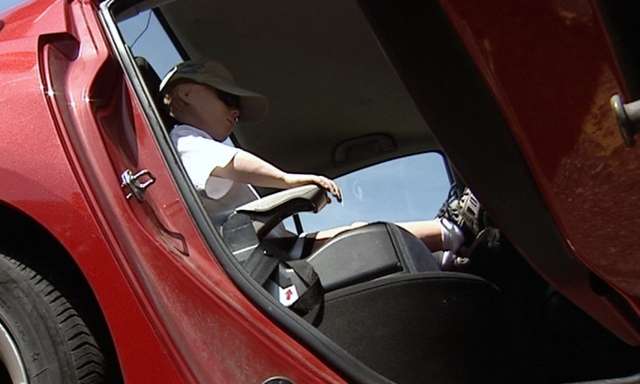 "People ask me how long is it safe to leave a child in a car, and the answer is zero. It's never safe to leave your child in a vehicle," said Dr. Charles Pruitt, a pediatric emergency medicine physician at Primary Children's Medical Center.
Advocates conducted focus groups across the state, and what they found was concerning. Many parents were more worried about the hassles of car seats than the dangers of leaving kids in the car.
"We talked about, 'Would you leave a million dollars sitting on the front seat? Which is worth more to you?'" said Janet Brooks, child advocacy manager at Primary Children's.
They cite a list of dangers:
Heat in a car (temperatures can rise nearly 20 degrees in just 10 minutes).
Children can get out of the car or shift it into gear.
Someone can steal the car with the child inside
"It's just such a risk, and I think some parents think: 'I'm safe. I'm a good parent. It won't happen to me,'" Brooks said.
That's exactly what Arevalo thought, but she now knows better. "I don't know what I would do without him. My kids are, I love them," she said.
For more tips on how to keep your children safe both in the car and elsewhere, CLICK HERE.
E-mail: dwimmer@ksl.com
×
Related links
Most recent Utah stories