Estimated read time: 2-3 minutes
This archived news story is available only for your personal, non-commercial use. Information in the story may be outdated or superseded by additional information. Reading or replaying the story in its archived form does not constitute a republication of the story.
SALT LAKE CITY -- A former Utah physician paralyzed in 1999 will celebrate a 10-year anniversary next week by running a marathon. After his trampoline accident, doctors said Dr. Dale Hull would never leave his joy stick-operated power chair, but that was then!
Rehab is what Hull is all about: from a wheelchair, to canes, to no canes at all. Though partial paralysis remains, he walks.
While we walk unconsciously, Hull now walks by concentrating on the very mechanics of walking. "I mean, I can walk, but I also have to kind of think about this: heel strike, heel strike, come straight through," he explained.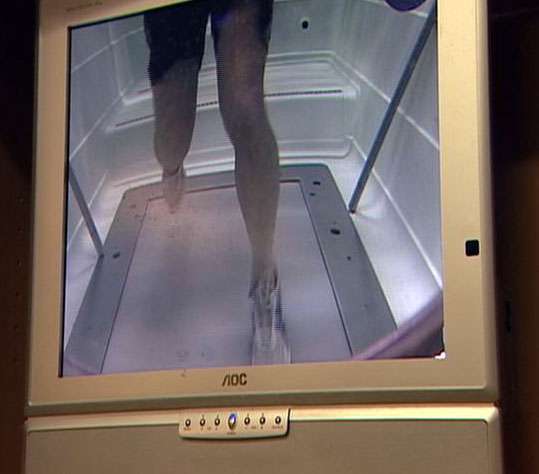 Though his gait works when walking, it doesn't do so well running; synchronization falls apart. But when Hull steps in a pool with the treadmill underwater, it's a different story. Though water is 700 times denser than air and resistance is a challenge, its buoyancy lets him run.
"Well, here it is. I can run. I can't run on land; I can run in the water. So, I need to push myself a little bit more," he said.
Now, 10 years after the accident, Hull plans to run a 26.2 mile marathon in the pool at a community-based clinic called Neuroworx. He's been training five months.
"Monday through Friday I run minutes, and Saturday I run for mileage. So, I've been following a set plan, so I've logged about 375 miles in training. So next week, I feel like I'm pretty ready," Hull said.
Ready, he hopes, to run his first marathon in five and a half hours; an average of 12 minutes per mile.
Backers of this unique marathon hope to raise $10,000 for the Dale B. Hull Foundation. Money there is used to fund rehab equipment and patient scholarships.
E-mail: eyeates@ksl.com
×
Related links
Most recent Utah stories